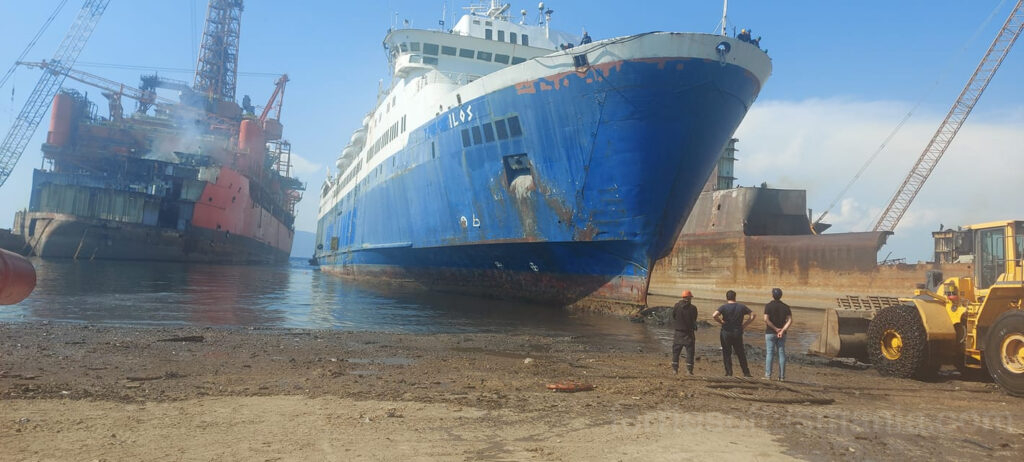 Yesterday the long suffering Theofilos was beached in Aliağa where she will be cut up for scrap.
She has been laid up for almost 10 years now after the finical collapse of her owner NEL Lines.
She was laid up at Spanopoulos ship yard for the last year or so. The tug Christos LXI, also of Spanopoulos group towed Ilos through the Aegean, where she had sailed many times over the past 20 years.