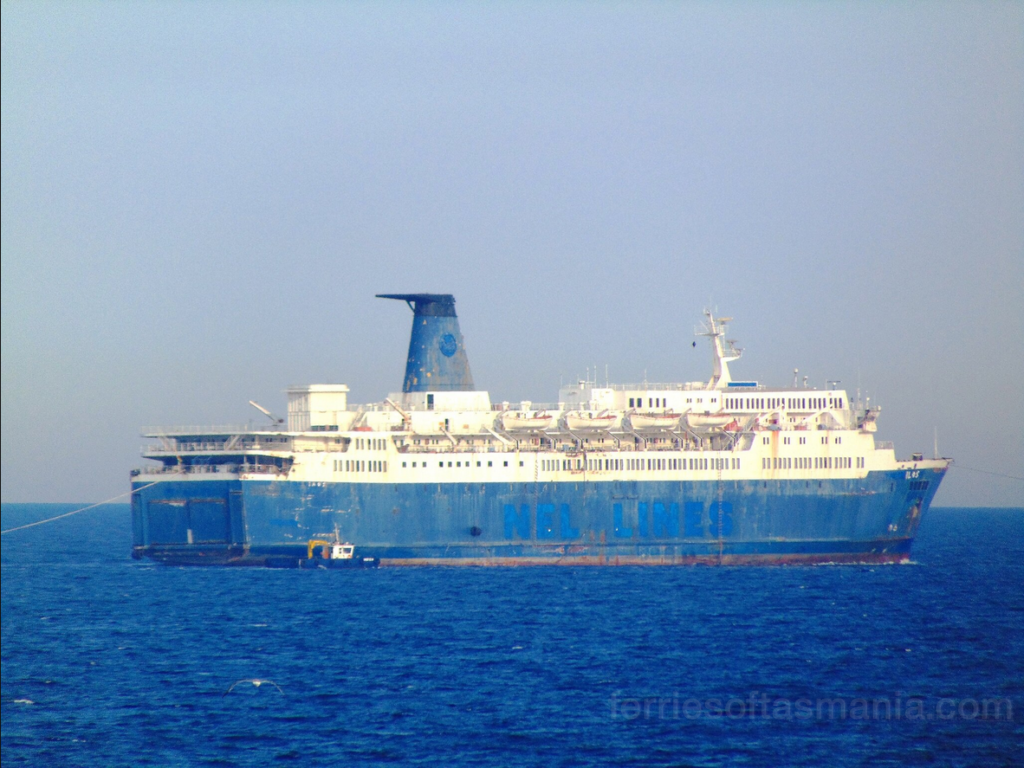 It has been reported a few times now that the former Bass Strait ferry Abel Tasman, Theofilos had been sold for scrap, but it never eventuated. It seemed she may even escape the torch of the breakers.
But late on Friday in Greece the line of the Tug Christos LXI was attached to the Theoflios, now named Ilos for one last voyge. She was towed from Spanopoulos ship yard where she had been situated for 14 months.
Over the past few weeks NEL Lines had been painted out on the sides of the ship. She is expected to arrive off Aliağa in the next day or so.