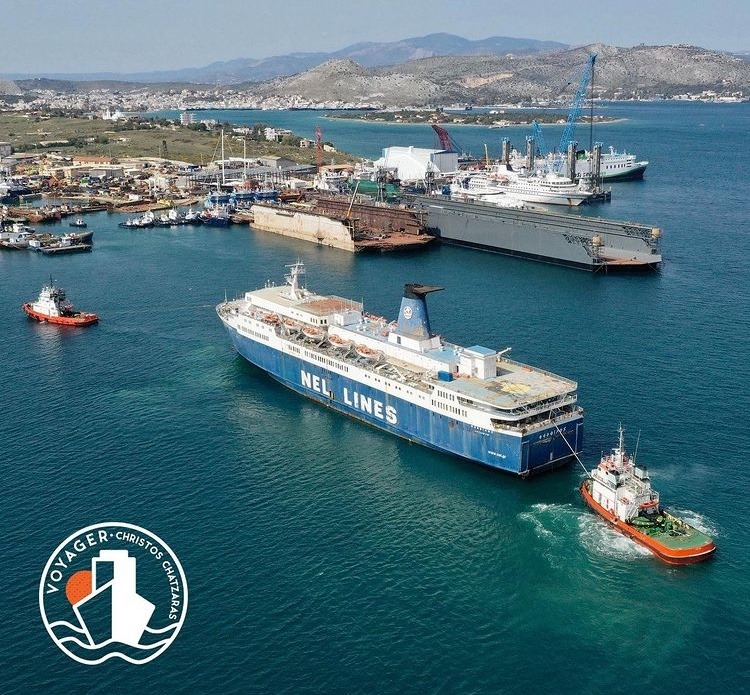 It was reported last year that Theoflos, Former Abel Tasman was sold to ANEN Lines who would in turn sell the vessel for scraping. Most expected the vessel would depart to be beached, but it didn't take place. Late last year the Piraeus port Authority called tenders for the removal of the vessel, but she remained at the Elefsina anchorage where she had been since 2018.
It is understood that the Piraeus port Authority had made a deadline for the removal of Theoflos and a few other old ferries too, as they pose a risk of sinking.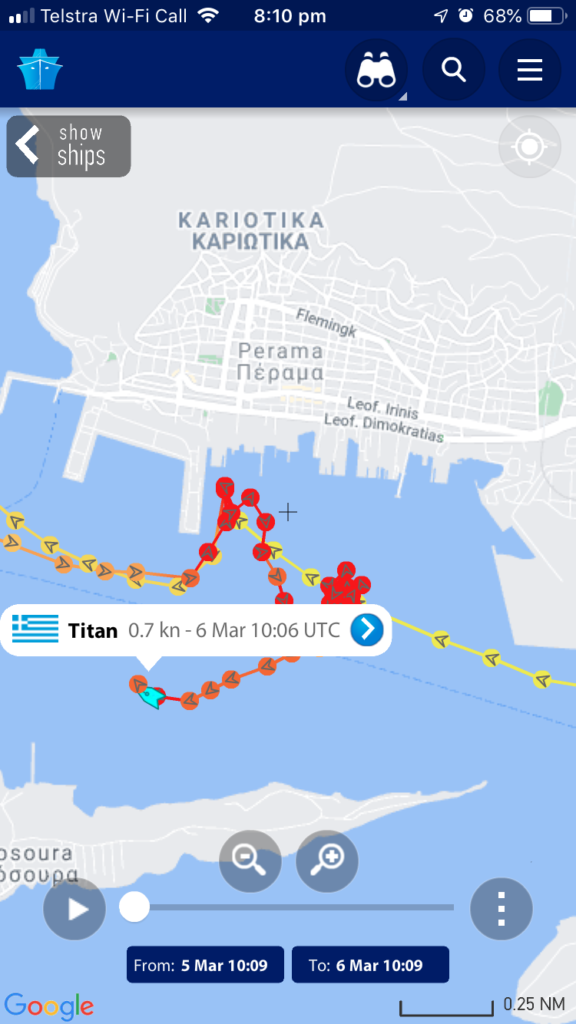 On Friday 5/3/21 the tugs Aktor and Titan attached lines and towed her to Perama. Details are not 100% clear to me, but for some reason the yard didn't take her at Perama and the tugs have remained attached to Theofilos overnight, indeed she may not moor, we will see. She has now moved to close to near by Salamis Shipyards.

7/3 Update. Theofilos is now docked at Spanopoulos shipyards in Ambelakia Salaminas, alongside old fleet mate Taxiarchis and Panagia Agiasou. Its said she will undergo some keel repairs here, but how long she will be there remains to be seen.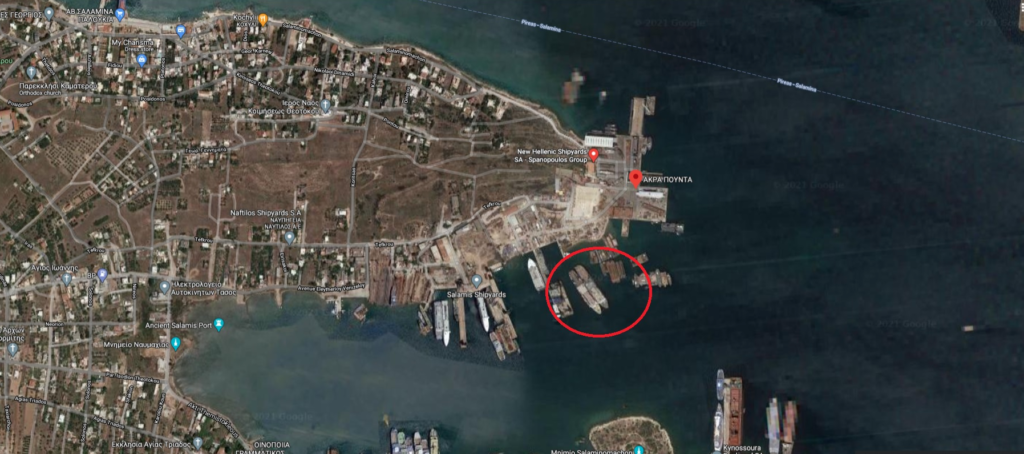 There will be more updates as they come though.