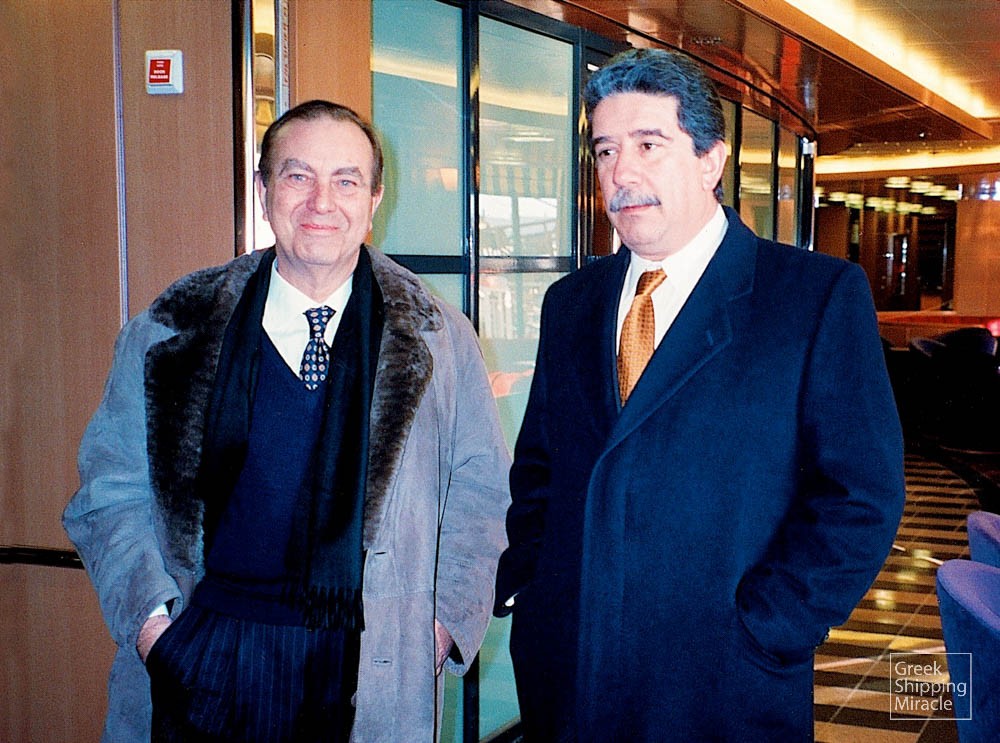 "Greek shipping magnate Pericles Panagopoulos passed away at the age of 84 following long hospitalization with a serious health problem. His wife announced his death on Facebook noting that he died at 6 a.m. on February 5. "After a long-lasting battle, he started his last and longest journey," Katerina Panagopoulos wrote.
He was considered as one of the most successful Greek shipowners since Aristoteles Onassis and founder of modern Greek shipping. In 2009, his net worth was estimated at $328 million.
The low profile businessman shocked Greece when he was kidnapped by armed men in Athens on January 12, 2009. The kidnapping was orchestrated from prison by crime boss Panagiotis Vlastos, who later made a failed attempt to escape prison, with a helicopter.
Kidnappers contacted his wife Katerina had reportedly paid a ransom of 30 million euros in order to secure her husband's release. He was released on Jan 19. The ransom was reported by Greek police to be the highest ever paid.
Panagopoulos started his career in1972, when he formed the Royal Cruise Line in partnership with Barney A. Ebsworth.
Twenty years later, he co-founded with his son Alexander Superfast Ferries, as part of the Attica Group, an Athens-listed holding corporation. In 1999, he buys 38.8% of Strintzis Shipping Co and soon increase his share into 48.8%. the company was later renamed into Blue Star Ferries.
His funeral is scheduled for 11 a.m. Friday, February 8, at Dionisios Aeropagitis church in Kolonaki. HE will be buried in A Cemetery in Athens."