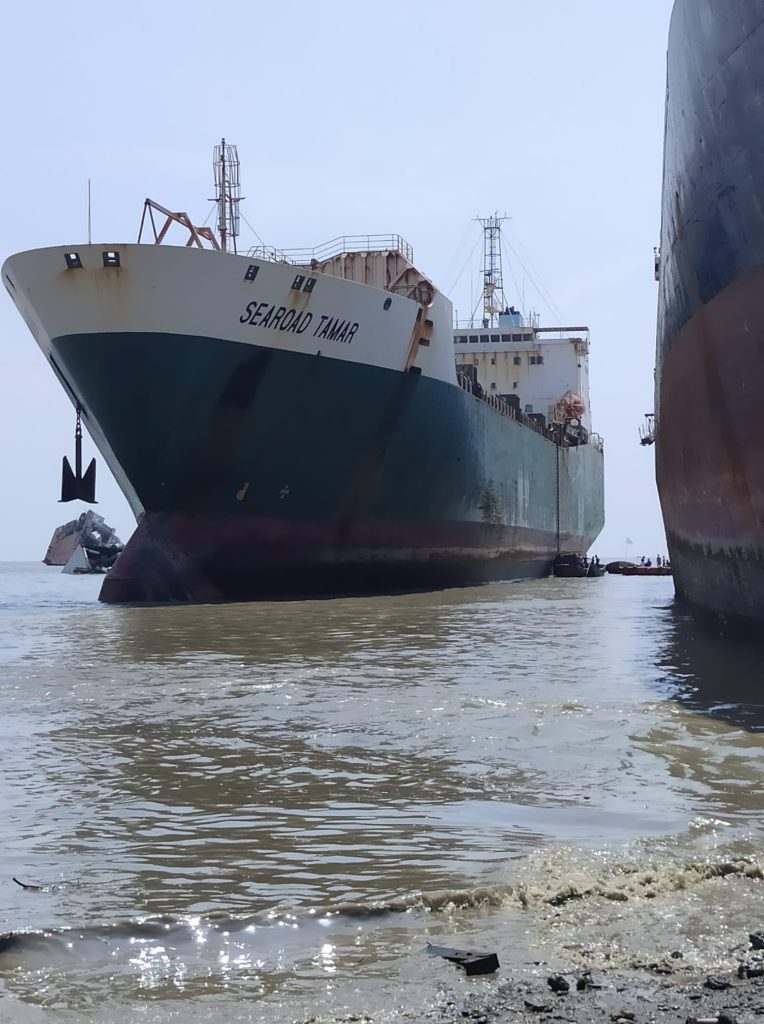 When Searoad Tamar left Melbourne a few weeks ago everyone thought she was heading for Greece sold to Ainaftis . The AIS showed Suez as her next detestation. She called at Colombo Sri Lanka, a common port to call for Bunkers and pick up security to pass the Red sea. But then she showed up at Chittagong anchorage and soon after AIS signal was lost.
Photos have surfaced of the ship on the beach at Chittagong in Bangladesh ready to be cut up.
Obviously no one will divulge what actually happened here and why the ship is being scrapped rather than sail for Greece and enter service as was intended, but we can assume that with the high price of scrap steel, the owners got an offer they couldn't refuse to make a quick buck and on sold it for a tidy profit.
Whether or not is was known when she departed Melbourne she was bound for Chittagong may never be know to us…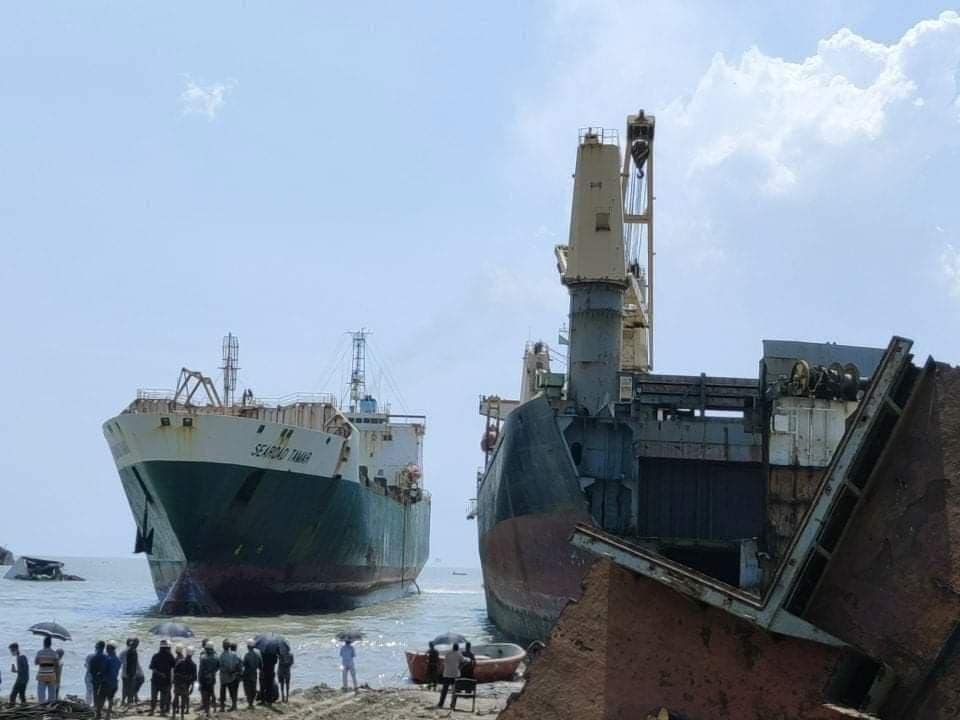 Hopefully i can post some updates as demolition continues.