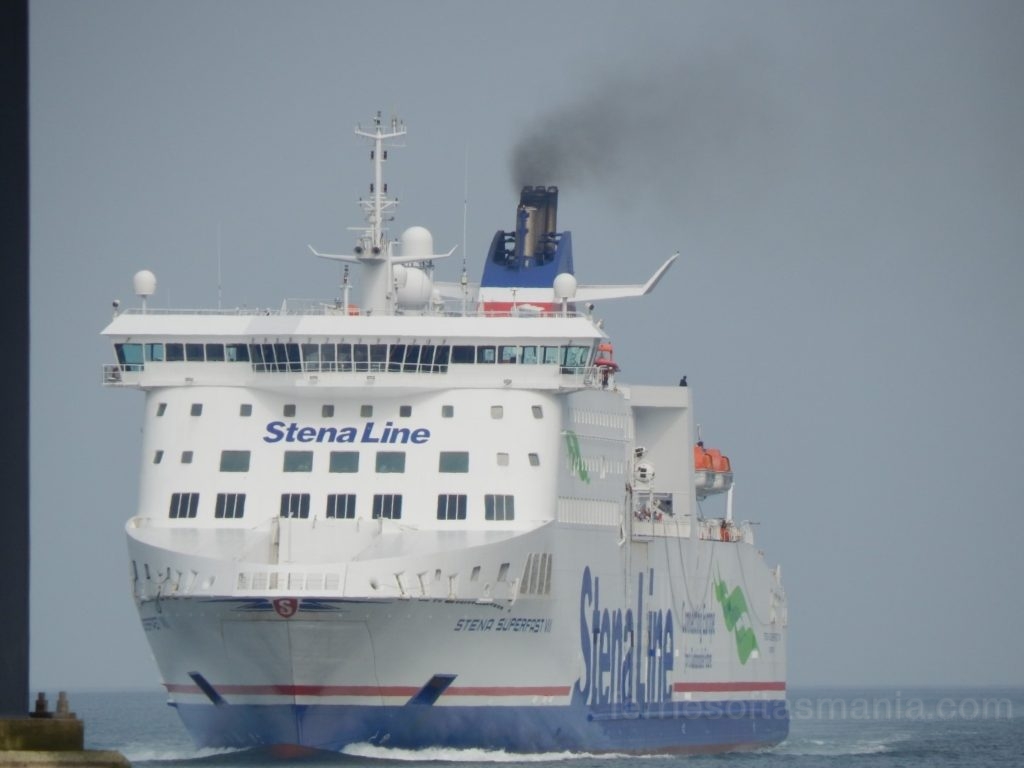 After disembarking the Princess Seaways I caught the included bus into Newcastle city. Dropped my bags at my hotel and explored the city. In the afternoon I met up with another fellow enthusiast, Vitor Francisco over a cuppa (Thanks again Vitor!). After would he dropped me off in a spot I could walk to the end of the breakwater to photograph the Princess Seaways heading out, with him onboard.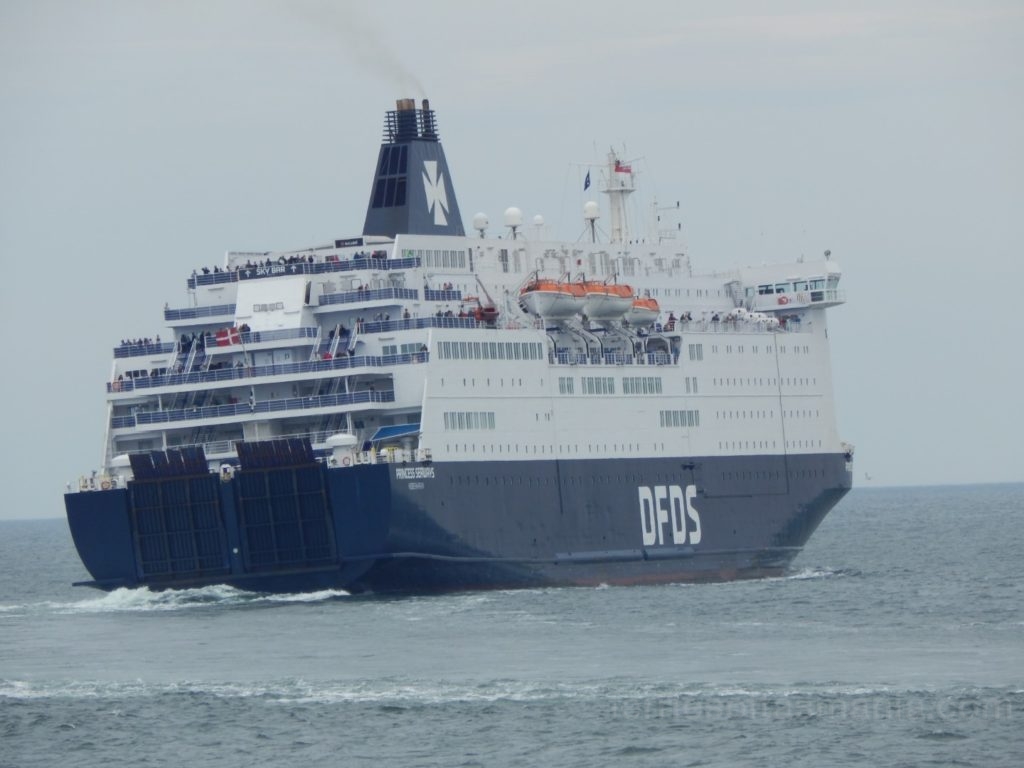 Next morning I caught the metro to North shields to photograph the King Seaways arriving. A worthwhile trip!
That afternoon I boarded the King Seaways for my trip back to Amsterdam.
Even though I've sailed the the Princess Seaways /Ex Spirit of Tasmania many times, I'd not yet been with a sister (I was booked with GNV Crystal in 2018, but they changed the allocation) so this was an interesting comparison.
King Seaways was built in 1987 as the Nils Holgersson for the Swedish partners of TT-line at Seebeckwerft, Bremerhaven as the second in a pair for the Travemünde–Trelleborg route. In some ways I found shes actually more original inside than her sister. Apart from of course the major changes Brittany ferries had made to the front. Anyway she is in very good condition and I was really happy to be onboard the sister to the beloved Ex Spirit of Tasmania!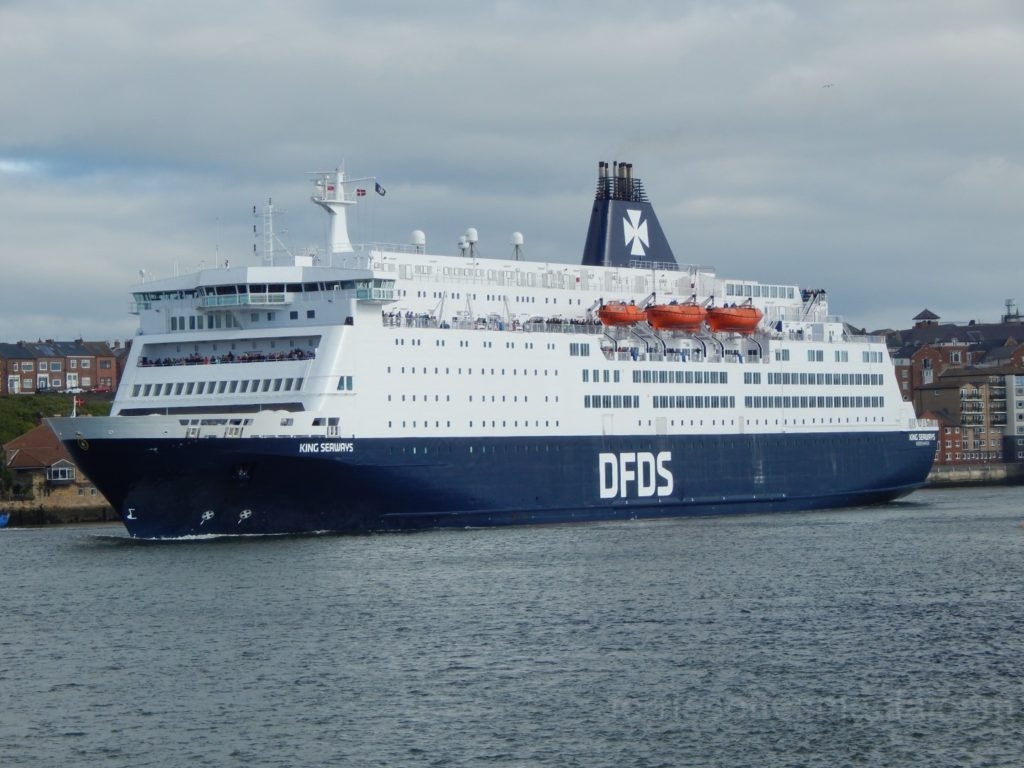 My new found friends from Princess Seaways had alerted the crew of the King Seaways that I would be coming with them, and to give me a tour of the ship. After departure I presented to the reception and was taken up to the bridge. After chatting about the vessels to the captain a crew for a while, I was escorted by a very nice danish chap down to the car deck and then onto the engine room. He left me with the engineer who showed me around the engine room and all machinery spaces.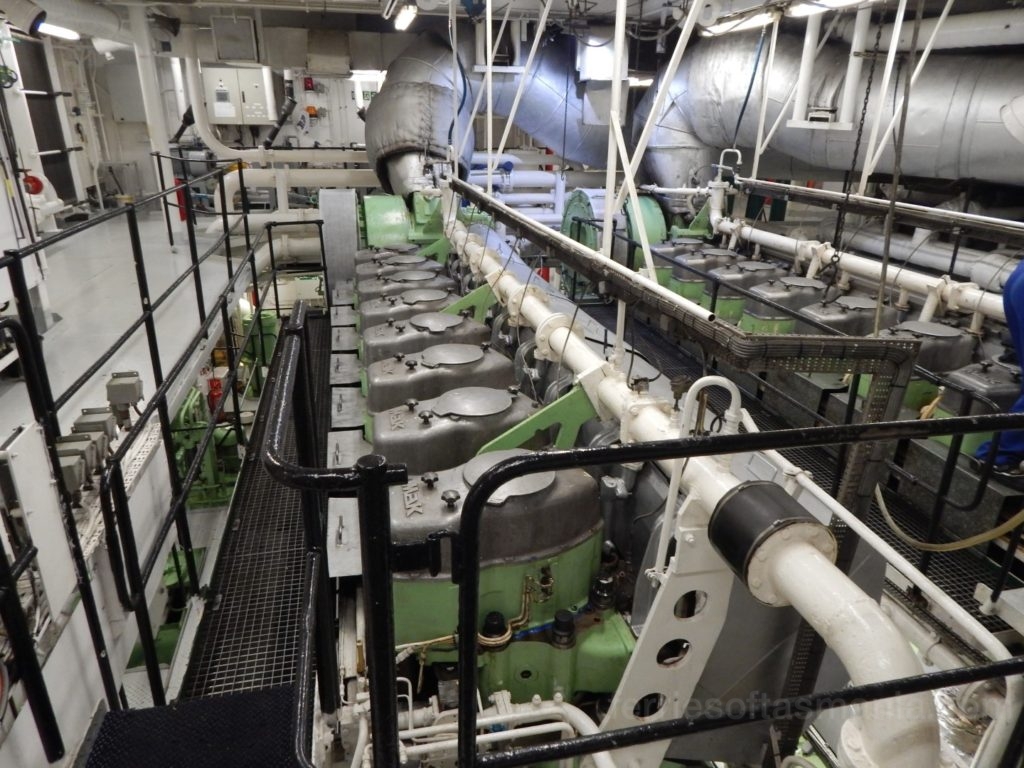 It was again a real treat, and he was very knowledgeable about the ship, and said she could easily sail another 30 years if looked after. He was a long term DFDS employee who had served onboard the Princes and Princess of Scandinavia.
After a good chat and tour I was let back out into the passenger spaces. It was now time for dinner! So I went to the buffet, here I found a fair difference from her TT days, with the layout changed a bit. I was a nice meal! After enjoying the fresh air I retired to my cabin, to the gentle throb of the engines.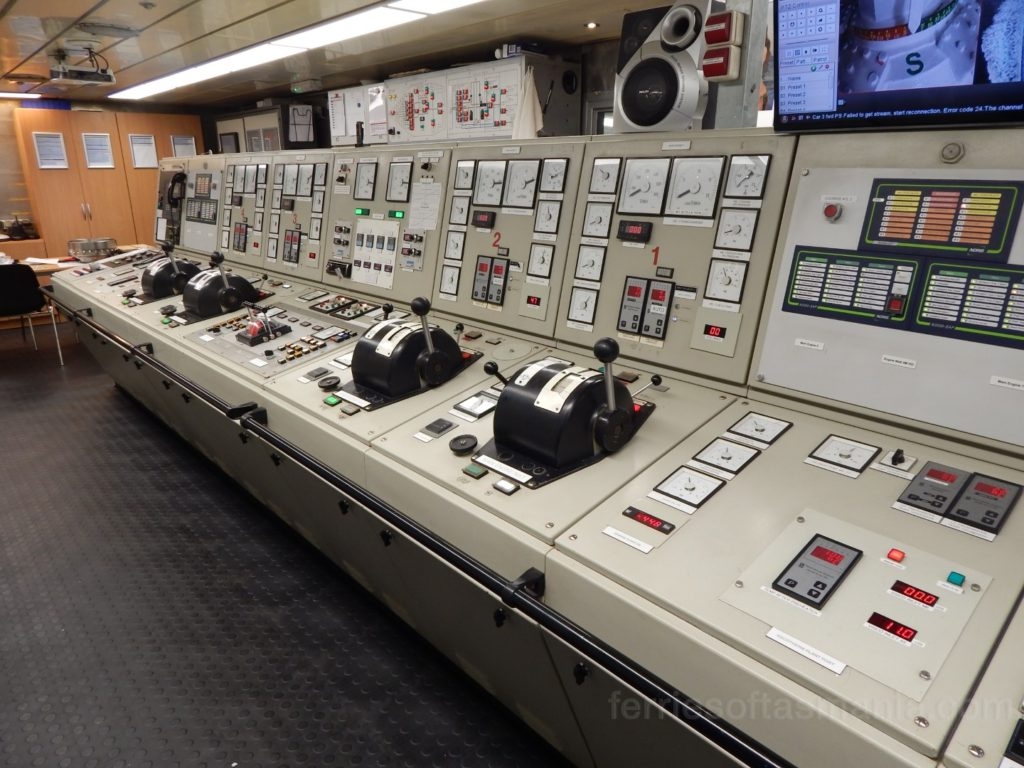 Next morning I again ate in the Buffet for brekky.
Last night the captain had invited me to the bridge to see the arrival in IJmuiden, so up I went when we were getting closer. It was splendid to watch the process of maneuvering in the tight port. The captain gave me a small gift, and then I was on my way after saying farewell.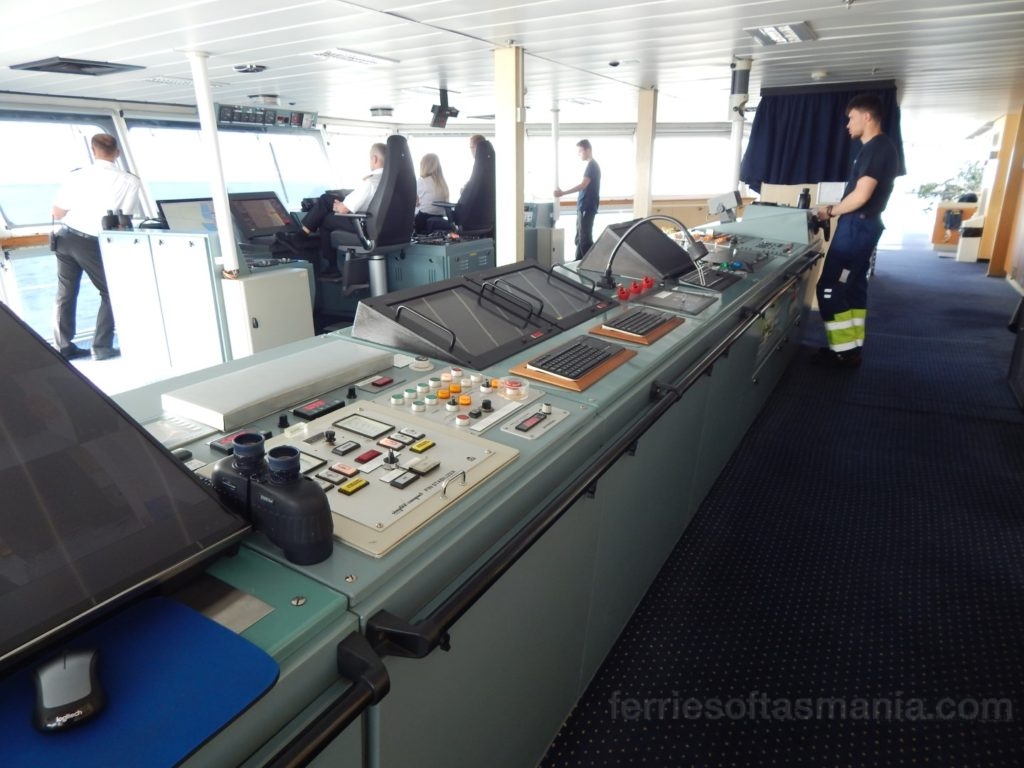 Passing passport control was a bit of a slow process, but once I cleared, my friend Daan was waiting to take me to the train station in his car. It was a brief meet up, but nice to see you again Daan, thanks for the ride mate, hopefully we can catch up soon, maybe even in Aus?! I made it just in time for my train to Rotterdam. After a rather short trip I was already there! locked my bags in storage and then off exploring the city, even a harbor cruise on the "Abel Tasman" was had! I was even stopped by police because they thought my activities around the harbor (Photographing etc) were not like other tourists! Haha
After collecting my bags I caught a bus to the Hook of Holland to join Stena Hollandica. The terminal has some lovely models of ferries that have sailed the lines out of here. Stena Hollandica is a huge vessel, one of the biggest in terms of lane meters. (5500 lane meters) After a somewhat basic meal in the restaurant (More cafeteria) I went out to see the departure. After would I retired to my cabin. I took just a basic inside one, but it was really quite nice a roomy!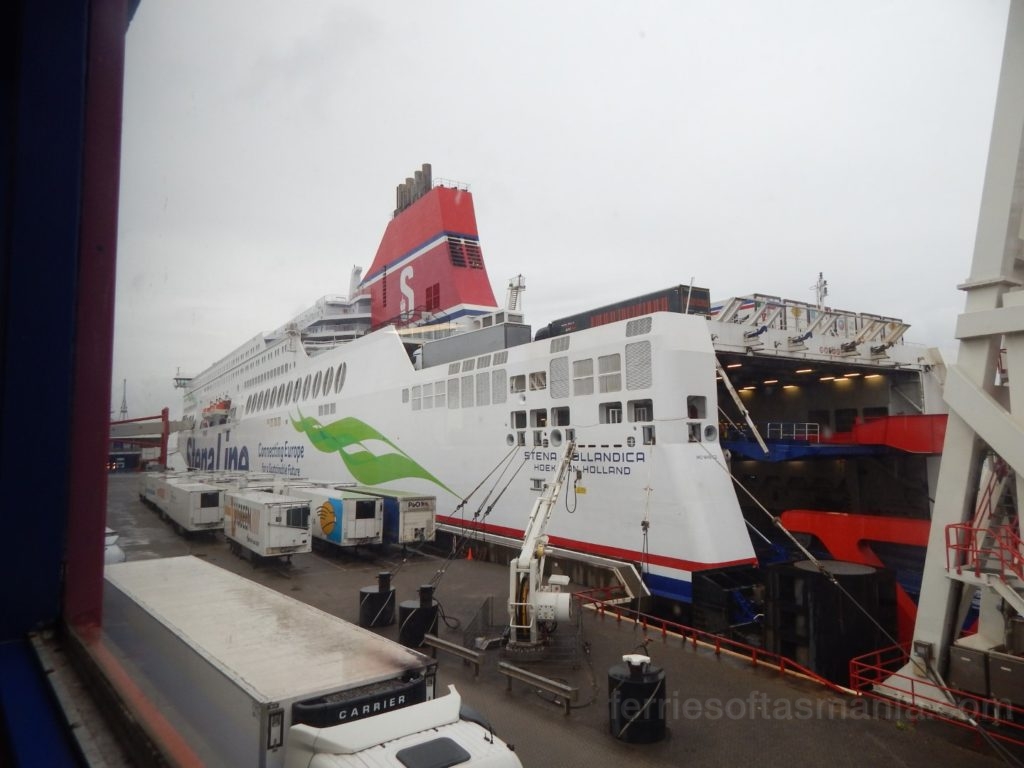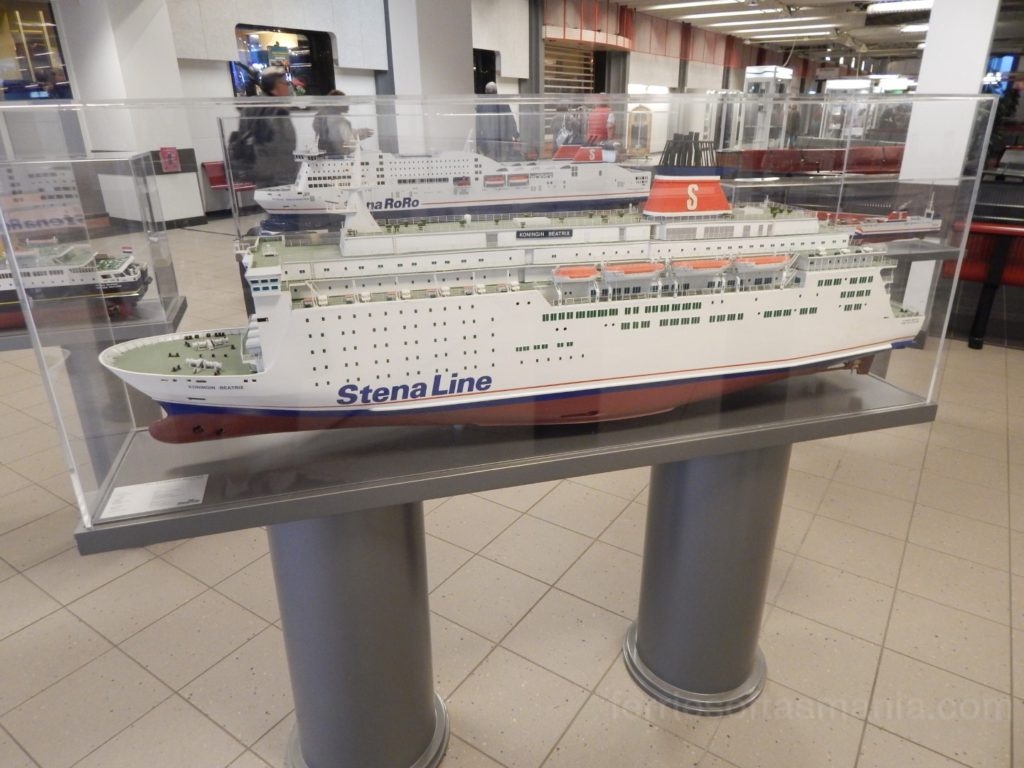 Early morning arrival at Harwich, and I boarded the train for London, where I picked up a hire car that I would take all over the UK for the next two and a bit weeks.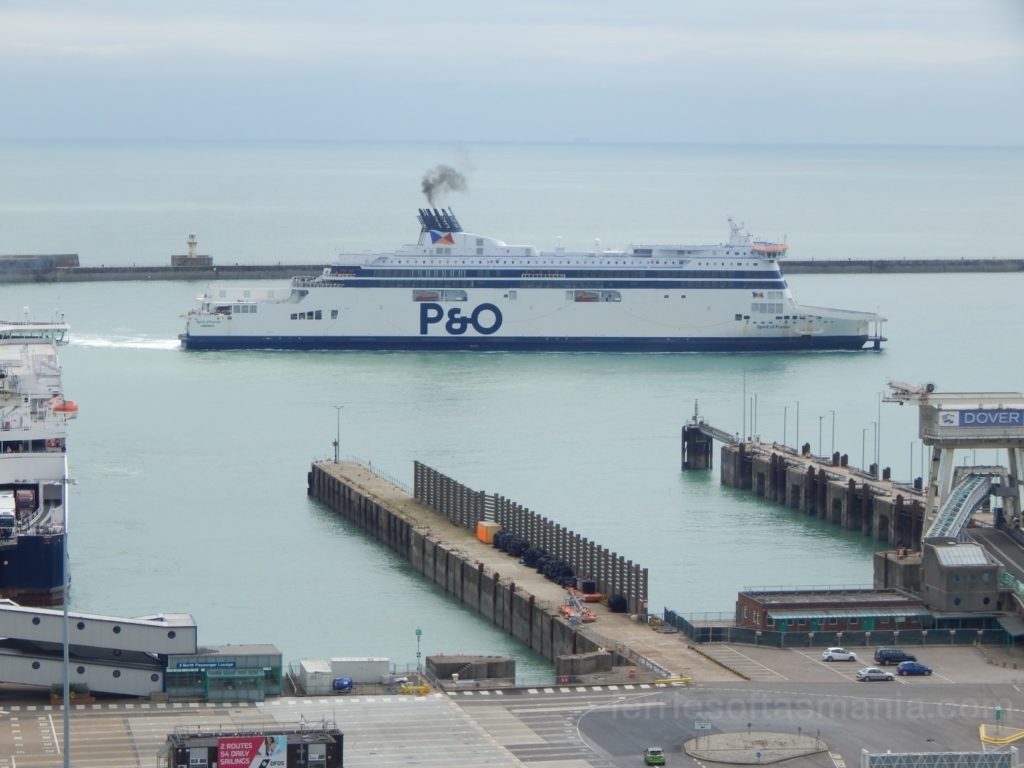 First stop was Dover! an amazing place to watch the ferries come and go. A quick ask on Facebook and the locals said to go up the Langdon Cliffs for the best vantage point. After many hours and lots of shots I had seen the Dover fleet all come and go. I booked a hotel in town and had a bit of an explore, quite an interesting place for a ferry lover.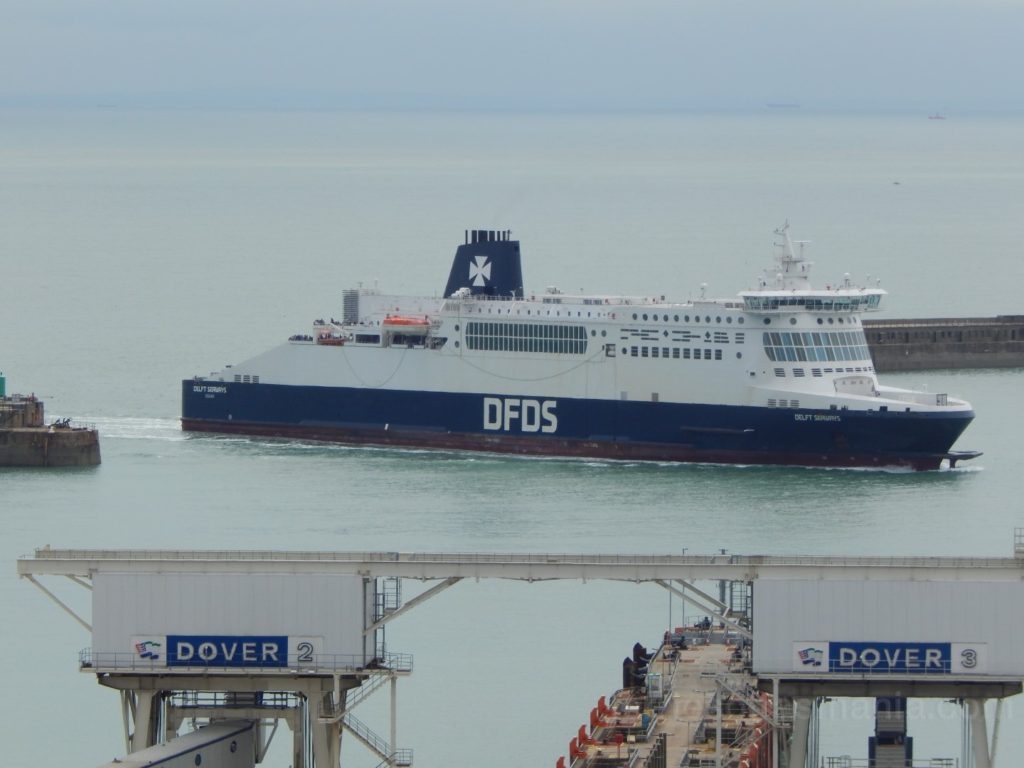 Few days later I found myself back in Newcastle, of course I manged to get some photos of King Seaways coming in. Next few days or so were spent doing non ferry related things mostly, but I did visit the Royal Yacht Brittania in Edinburgh.
I arrived in a little place on the west coast of Scotland called Largs. Interestingly enough a chap by the name of Thomas Brisbane came from here, who the Queensland capital was named after. Next day I met up with renown shipping author Bruce Peter in Ardrossan. After meeting up we boarded the Caledonian Isles of Caledonian Macbrayne to sail to Brodick on the Isle of Arran. It was a nice voyage, not terribly long, but long enough to have some lunch (Thanks Bruce!) and explore around the ship.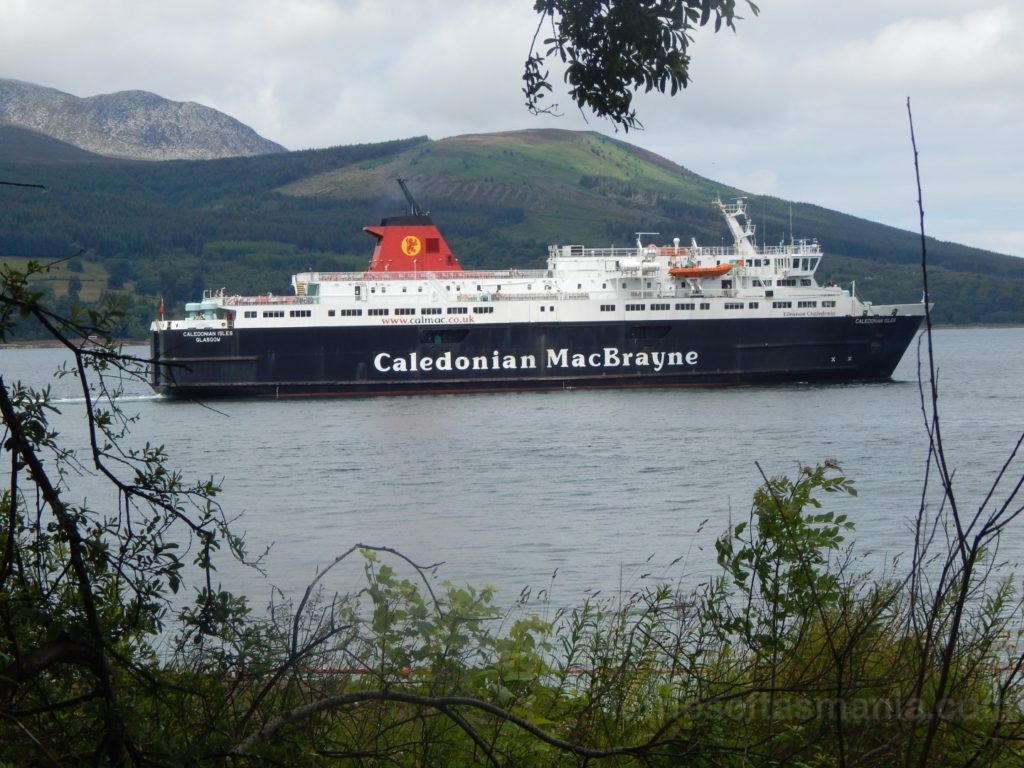 After arriving on the island and finding a place to get some photos of the Caledonian Isles departing, we returned to the terminal, which looks almost out of place here, a very modern terminal indeed! Here we boarded the little Isle of Arran to sail back to Ardrossan.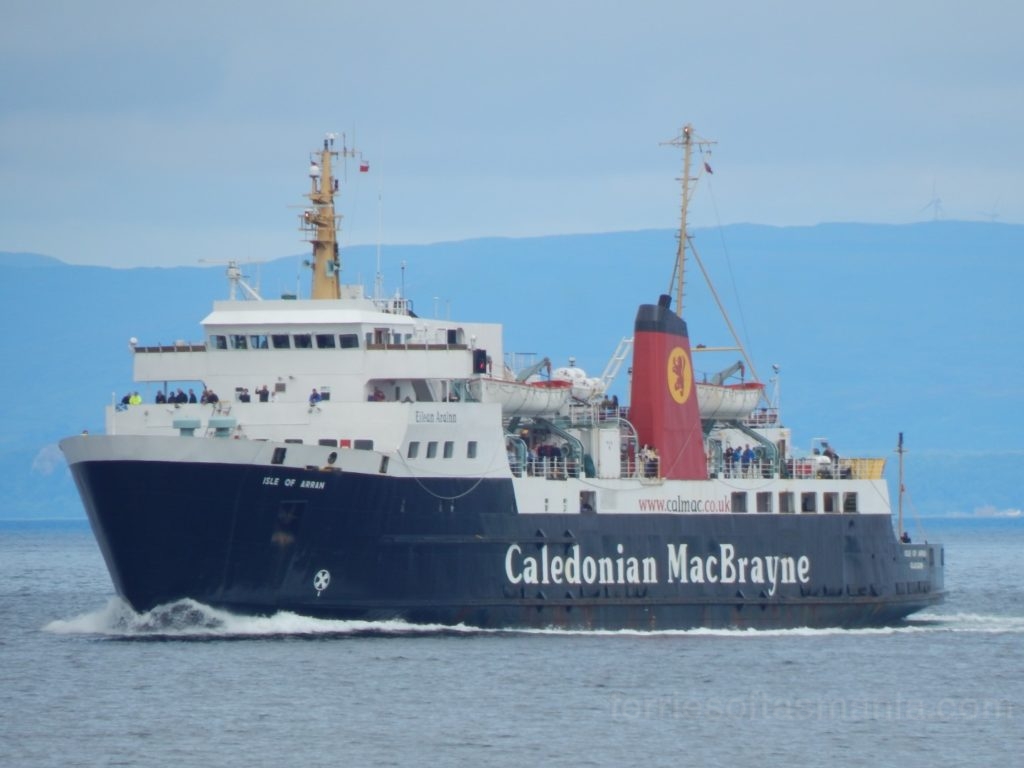 Next we drove up to Wemyss Bay to catch a ferry to Rothesay on the Isle of Bute. Unfortunately we just missed one ferry (Which was quite late) so we had a nice chat whilst we waited. After about 45 mins or so we boarded the Bute and sailed across. We disembarked and got some nice photos of Bute departing and sister ship Argyle arriving.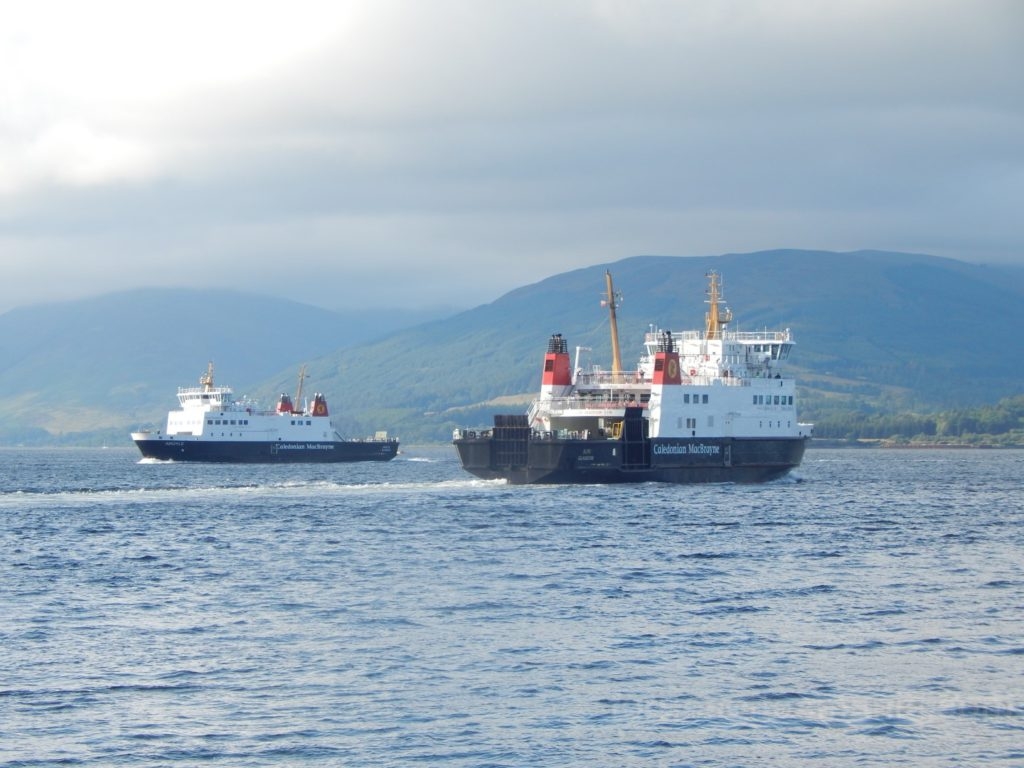 We boarded Argyle and headed back to Wemyss Bay. I drove Bruce up to Greenock where we stopped off briefly to see the new Cal Mac ferry under construction at Ferguson Marine. We said our farewells and I let Bruce off at the Greenock train station so he could return home to Edinburgh. Many thanks to Bruce for taking time out to show me around, much appreciated! Hopefully we meet again. Also thanks to Kalle for helping arrange the meet up.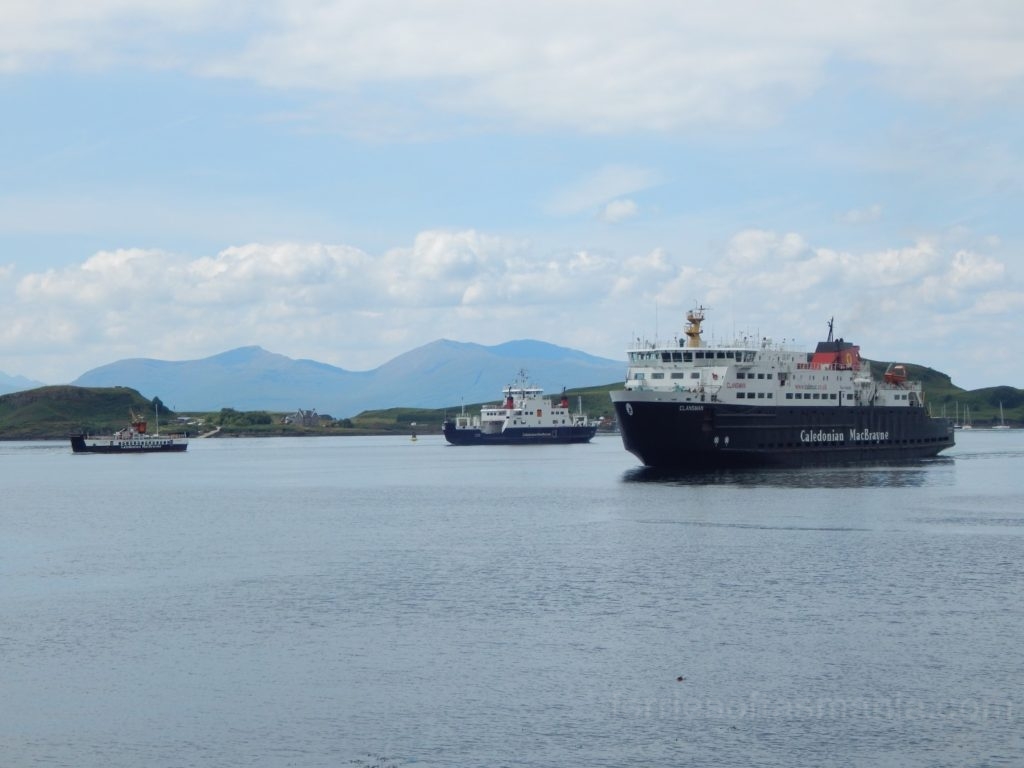 Over the next few days I drove up to the north of Scotland, as high as Inverness, then drove back down the west coast. I arrived at the old ferry port of Stranraer, for an overnight stay in a B&B before the next mornings early morning departure from Cairnryan to Belfast with Stena Superfast VII. Stena Line have three of the four Ice class Superfasts originally designed for overnight serves in the Baltic Sea. They have converted them for day service, with the removal of many of the cabins.

I arrived at Cairnryan to find Superfast VII with her bow open, a strange sight when docked stern in. I never thought a whole lot about it at first. I passed the ticket inspection and parked my hire car in the line to board. After departure time passed and no cars had gone onboard I thought it was a bit strange. News filtered through there was a "Technical issue" and we would soon board. By this time I had already heard there was an issue with the bow door. After some more time passed they were telling us coffee was free in the cafe. (EU law requires free refreshments after a certain time of delay) By this time trailers that had been loaded were being discharged from the vessel. A shout over the radio from an engineer was heard that its fixed!!. But it was too late, Stean Superfast VIII was already approaching Loch Ryan and would need to berth soon.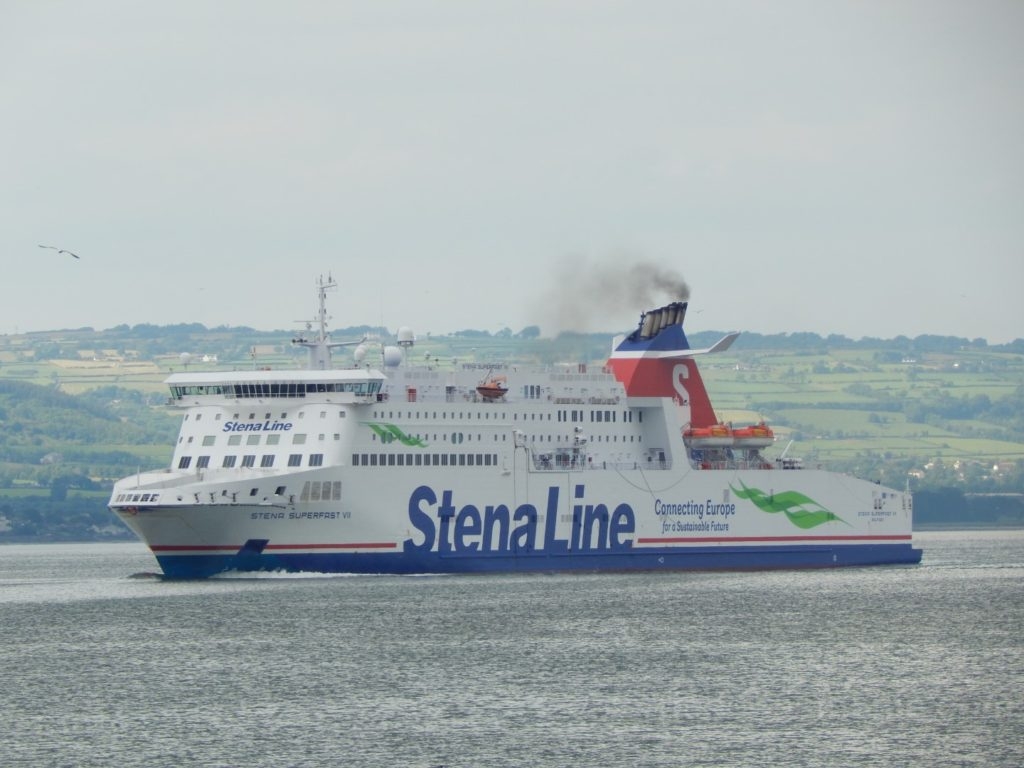 Stena Superfast VII puled away empty and with her bow closed, to allow Superfast VIII to dock. It was announced all trailers, cars and pax of both sailings would sail together on VIII, so would be at full capacity.
They started with loading the two cellar decks, a feature all twelve Superfast ferries have. By the time I drove on, the ship was already an over an hour and a half late from her departure.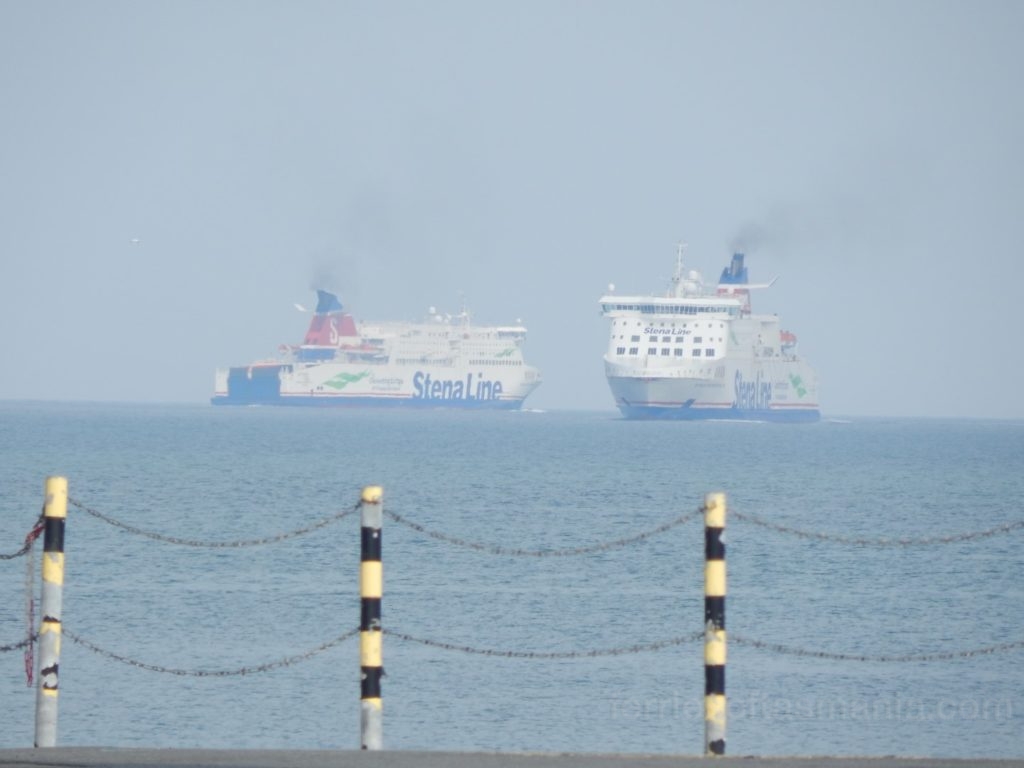 Once onboard I was quick to start exploring the vessel, my first of the Baltic Superfast vessels. (For the record I've been on Superfast I, II, III, IV, VI, XI, XII and now VIII, just three more and I'll have done them all!) As I was saying, the ones at Stena have undergone heavy modification, designed by Figura of Sweden, same company who did the Spirit of Tasmania I & II. The Stena Superfasts were mentioned as a reference to the TT-Line job, and indeed TT-line inspected the Stena Superfasts to see what their Superfasts could look like.
Indeed you can see the similarities in the decor and furniture used.
I asked to visit the bridge, but was told after a while it simply wasn't possible. Although I later found out it probably could have happened, but I needed to go through a friend who has a connection, but not to worry.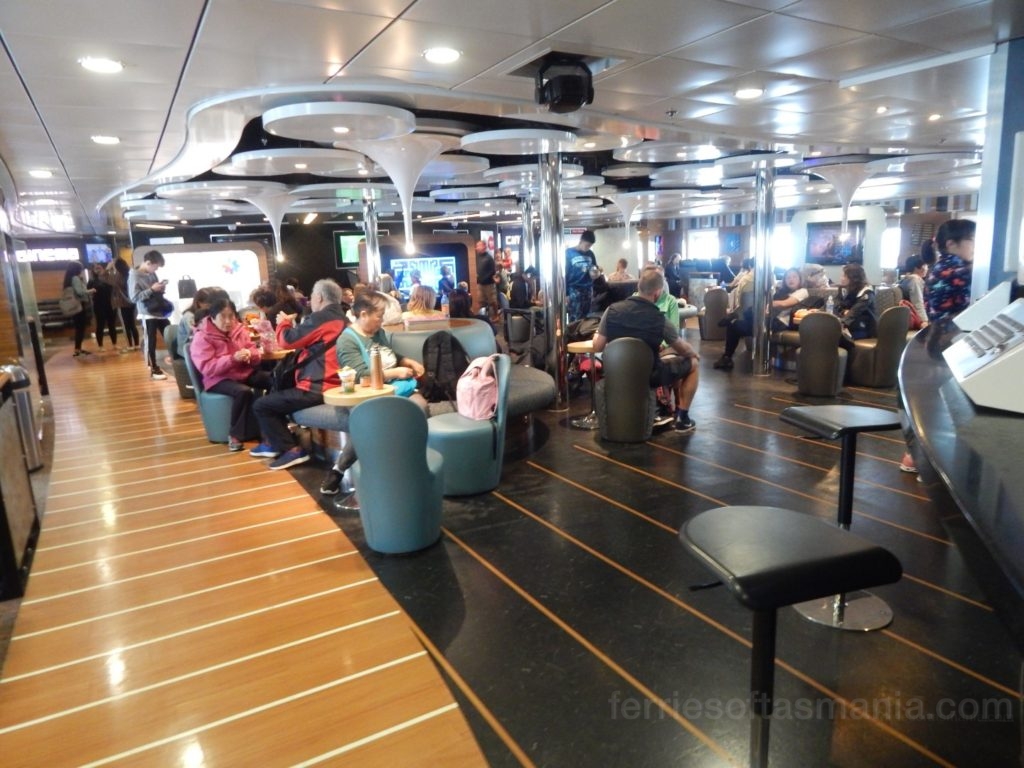 Eventually we arrived in Belfast and I was one of the first to disembark. After a little drive around (And getting a bit lost), I met up with with my friend Steven Tarbox, admin of the NI ferry site and Ferries! Facebook group. He took me to some sights of Belfast. After an hour or two we said bye, as I was going to meet up with him in the next few days when id be back in Belfast. After loosing half a day due to delay I stayed the night in Belfast.
Next day I headed north to Larne, where I had arranged to meet up with Gary Andrews, long time ferry enthusiast who I first "met" online many years ago in the old Yahoo groups. Gary works for DFDS now days and helped in arranging my visit to the bridge on King and Princess Seaways. We had a cuppa and a good chat for a bit on all things ferries, then we went for a walk around Larne harbor, where he showed me some the history of the area. After woulds he told me some nice vantage points for ferry photography and went our separate ways. Thanks for taking the time out to show me around Gary, it was very nice of you! 😀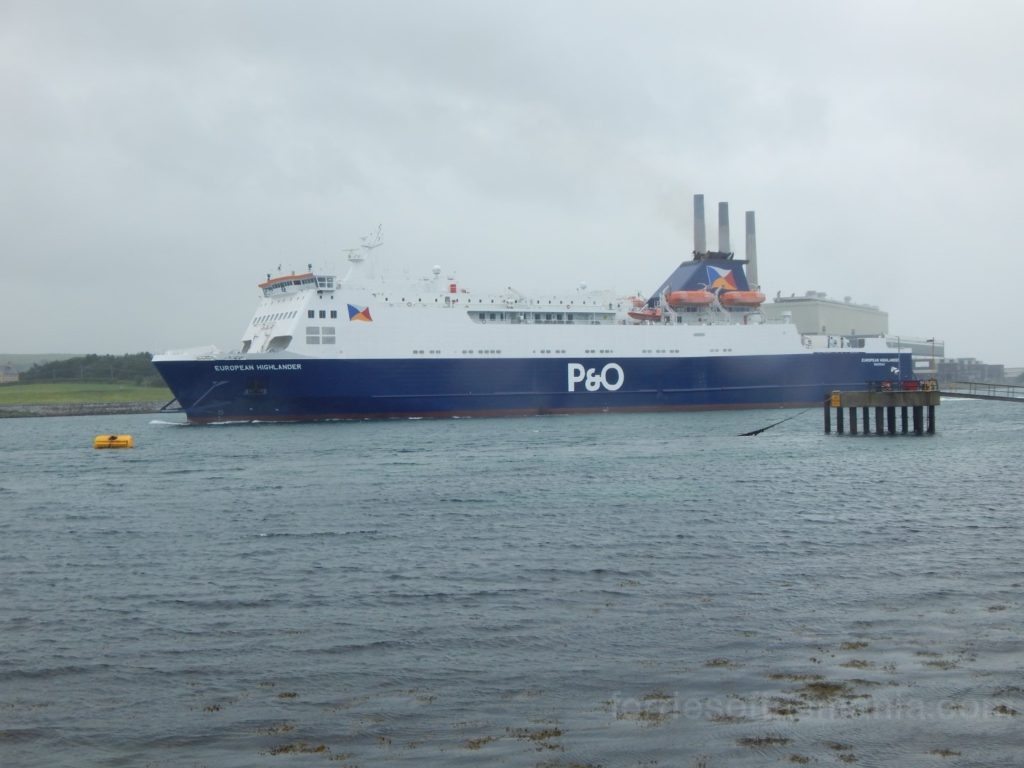 The next few days I drove around Ireland, as far north as Londonderry and south to Cork in the Republic. On my way north to Dublin I called via Rosslare Harbour to make some photographs, but "no one" was home. Onward to Dublin and my afternoon was set on the the Great south wall to the harbor.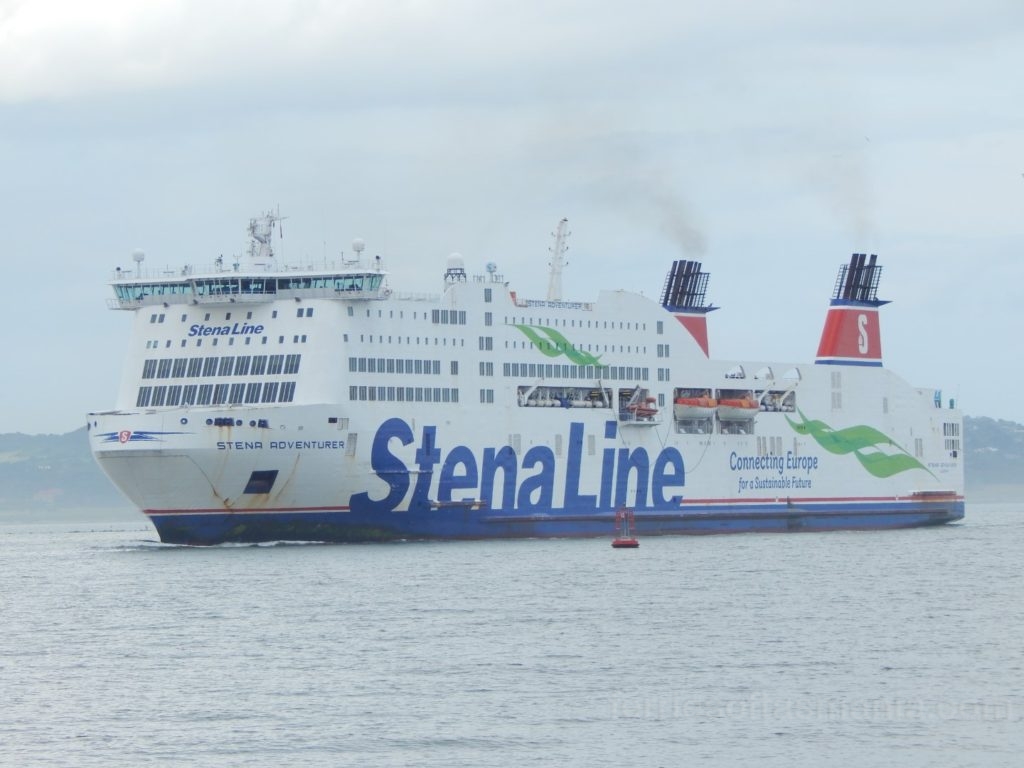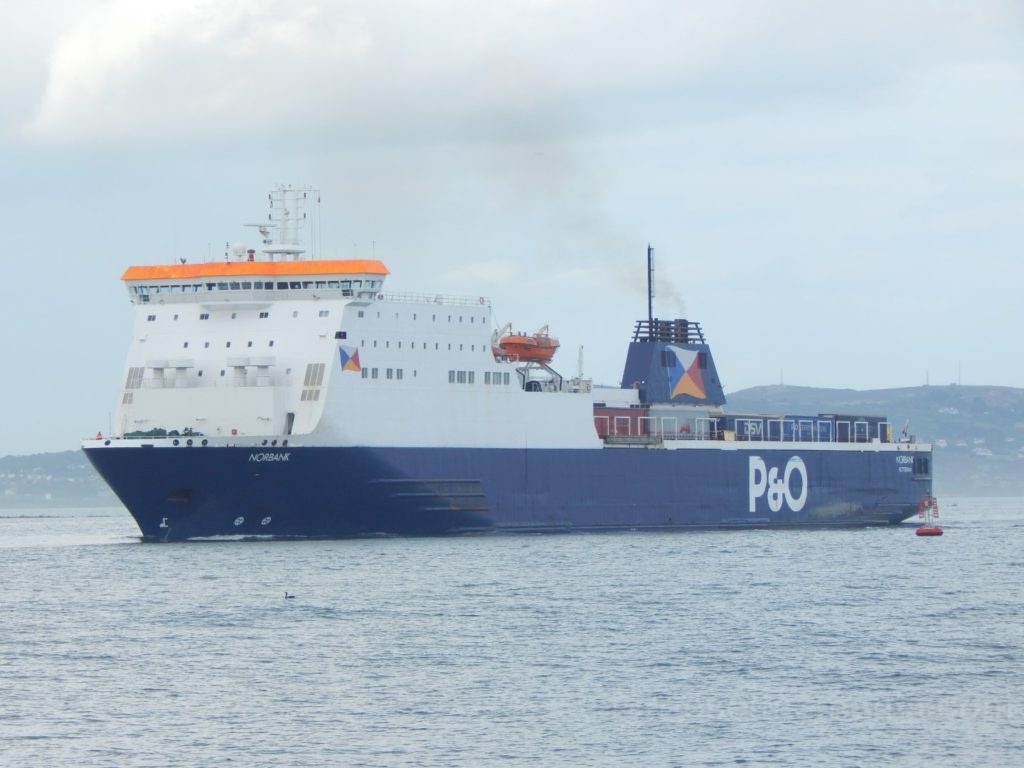 The next day I returned to Belfast, naturally I had to visit the Titanic museum, well worth it if your calling by Belfast.
Here I met up with Steven again and we went for a meal and evening wander around his city. Many nice discussions were had, thanks again Steven!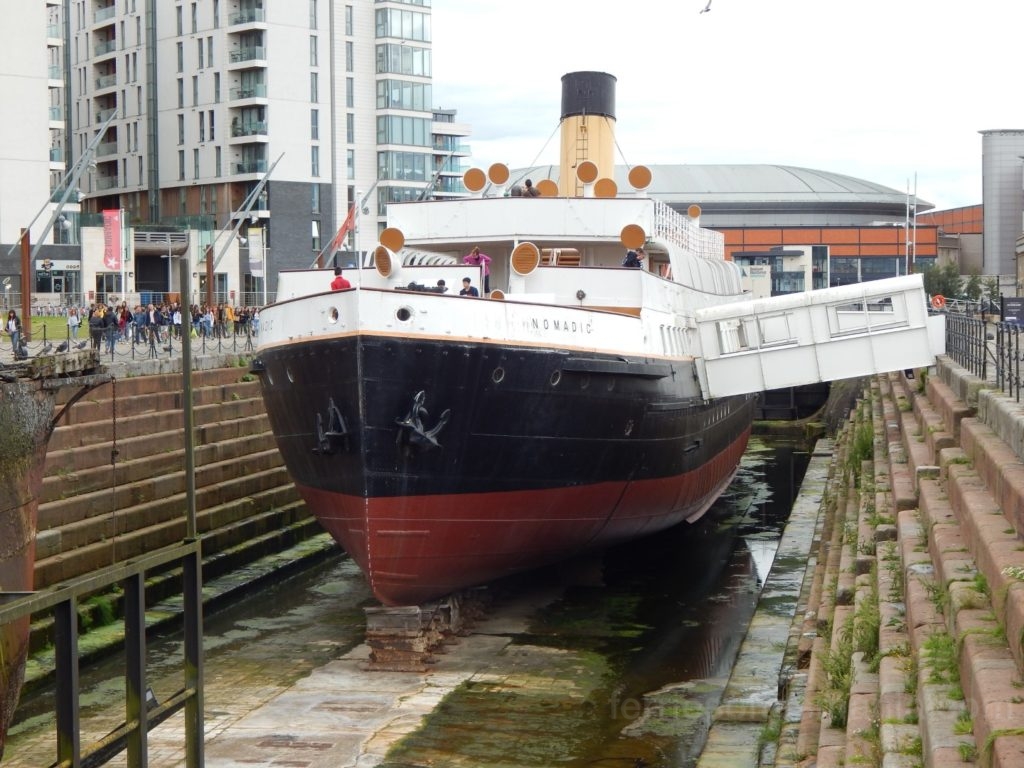 After I left Steven I headed for the Belfast port to board the Stena Mersey, a Visentini ferry, for an overnight voyage to Birkenhead (Liverpool)
Visentini is an Italian ship yard that has settled on a standardized design for a Ro/Pax ferry that it has produced over 30 examples for operators all over Europe at a relatively cheap price 'No frills" ferry.
Once onboard, I did my regular photographing and watched the departure from Belfast. I found her to be nice enough ferry, nice and modern, but basic.
After a goodnight sleep I awoke early and watched the arrival in Liverpool. After disembarkation I headed across the Mersey river (The ferry port in Devonport Tasmania is on the Mersey River also) to take some shots in Liverpool.
I made the snap decision to drive to Holyhead to photograph the Stena Superfast X, a near two hour drive, but early on a Sunday it was done faster! 😉 I manged to get her after some directions from some locals walking their dog.
After seeing the Dublin Swift arrive (An Australian built Austral ferry) I headed to Chester to meet up with an Aussie friend who lives there now. Next day I drove down to Portsmouth in the hope of photographing some ships Brittany ferries fleet. I found its a very bad harbor for photographing ships docked. Not to worry I had to head for London to return my hire car I'd had all over the UK. I arrived in time for the hire car depot after having driven the little Focus 3,373 Miles, (5,428km)
Next day I spent in London, I met up with another friend who I'd met online, Tim Davies, quite an interesting bloke who has worked in Shipping insurance most of his life. Thanks for you time Tim, I'm sure we'll meet again.
Next day was my last day in Europe, I took the Tube to Heathrow and cleared security etc before boarding my flight to Singapore via Dubai. I spent a day in Singapore before flying to Brisbane and arriving home around midday.
Many thanks to all my friends, new and old I met on this trip! Many went to great effort to help me out, or accompany me on voyages or just spend time chatting. It really was nice to see how caring and helpful my ferry friends are! Until next time…