Sweden and Poland.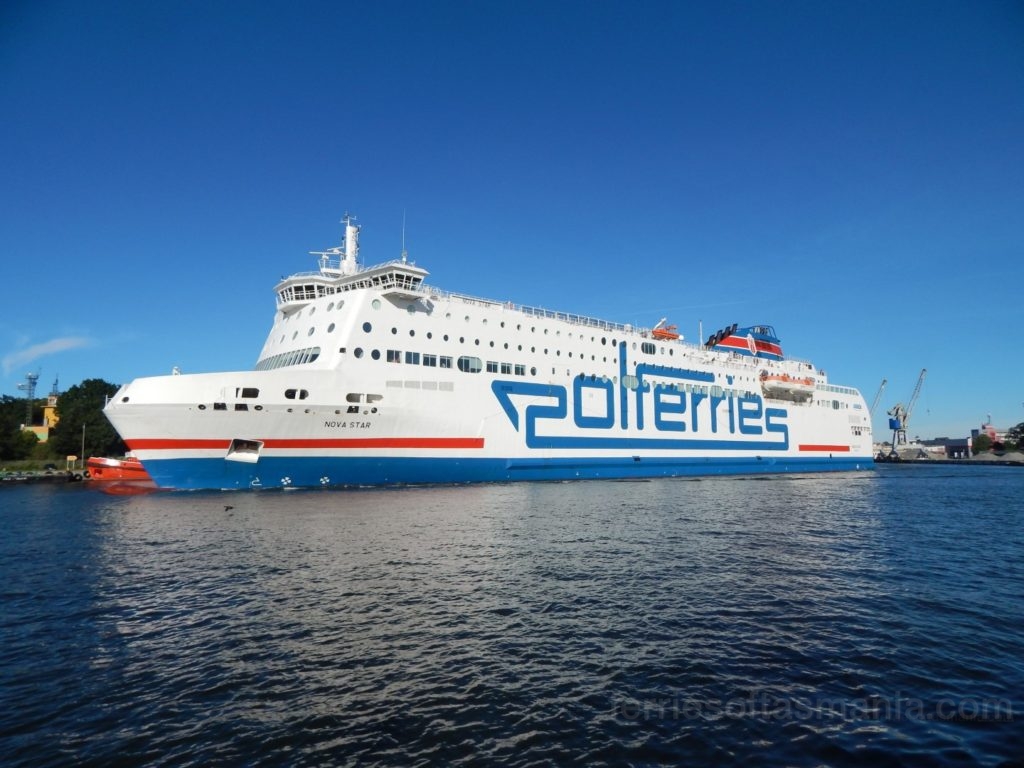 After taking the train to Gothenburg and checking into to my hotel, I went about exploring the city. This is where I met up with my friend Henrik, an avid enthusiast of ferries and other Ro/Ro vessels, like myself. He showed me some of the local sights, in particular the ferry terminal, which he explained its history and ferries which had berthed there over the years. We got to take some shots of the Sena Germanica deparing and Stena Vinga arriving.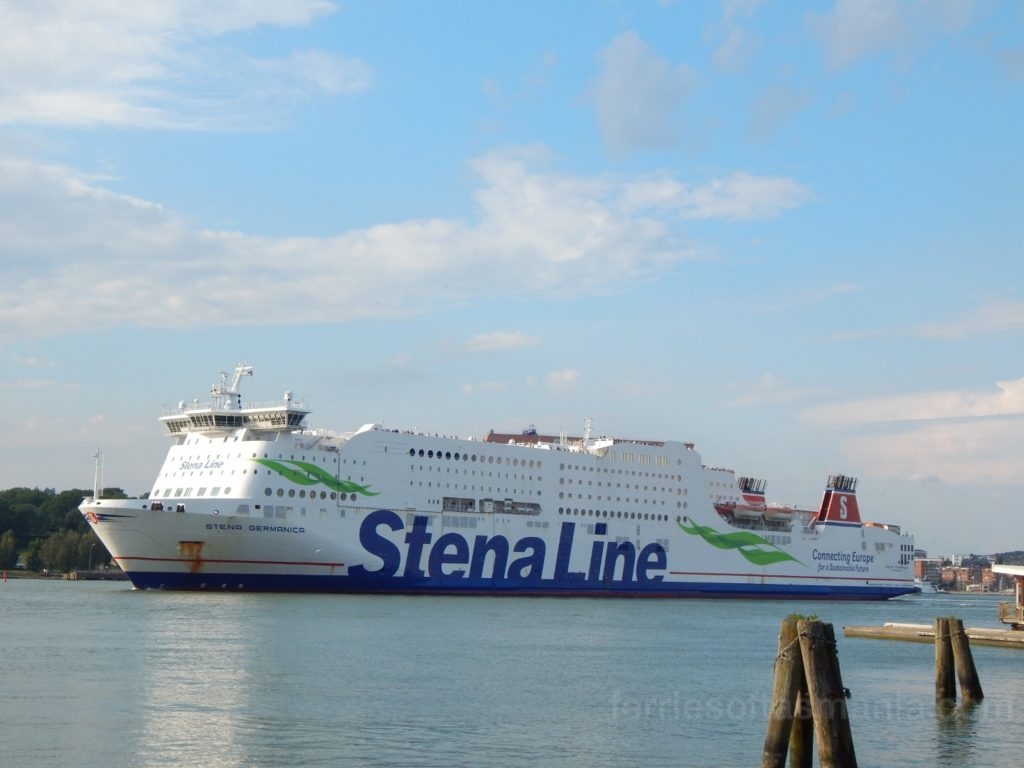 After taking a local ferry ride back to the city we went our separate ways until the morning. Next morning, we met up to take a day trip to Denmark with the veteran of the Kattegat, Stena Danica.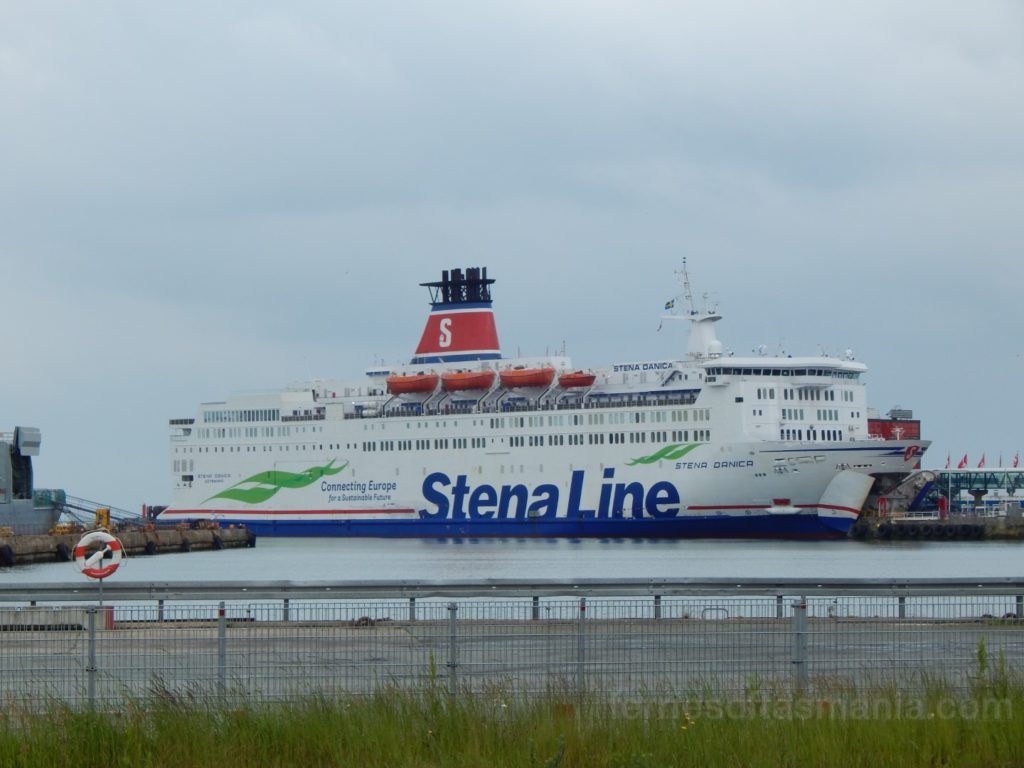 Stena Danica was built in 1983 at Ch du Nord et de la Méditerranée, Dunkerque France for Stena line to sail on the Gothenburg-Frederikshavn route. She has remined on this line ever since.
After a morning departure Henrik met up with a former college working on Danica, he arranged for us to visit the engine room, a lovely treat on any ferry! After a splendid tour of the engine control room, engine room and other machinery spaces we met up with the first engineer, where he explained the Danica is still perfect for the route, after 36 years on the line.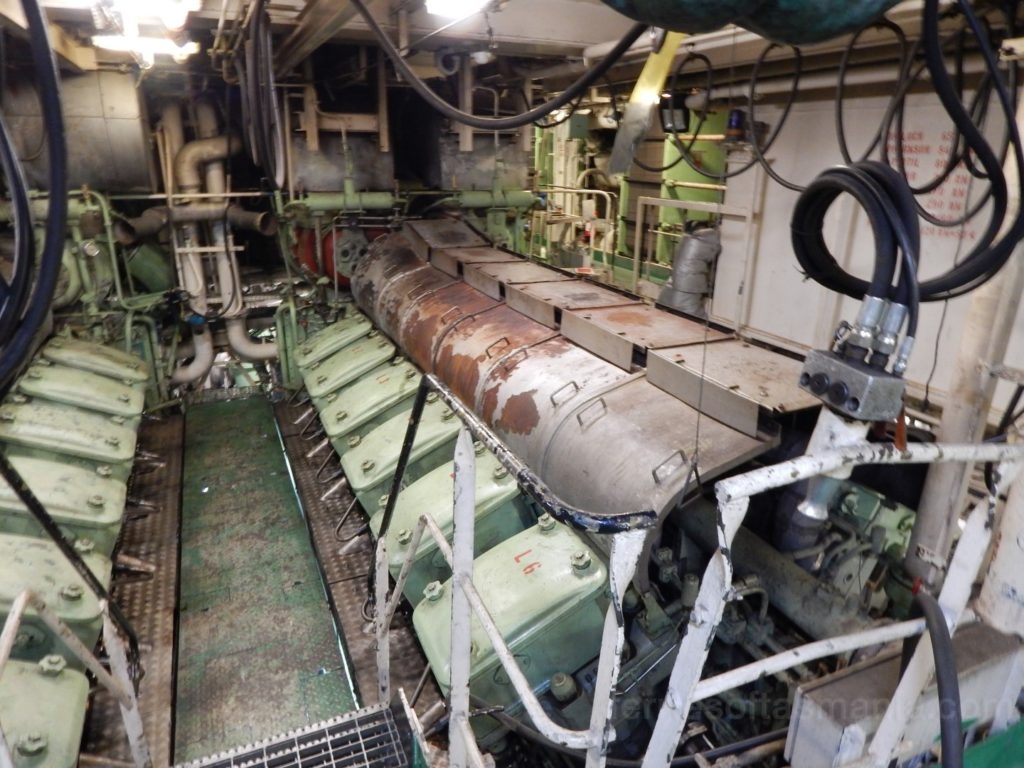 After we said bye to the engine guys, we went for the Breakfast buffet. It was quite nice, although a bit different to the Baltic one's id been with the in past weeks. Soon we were arriving in Frederikshavn, Denmark, where we disembarked for about an hour or so before reboarding to sail back with Danica to Sweden. The three-and-a-half-hour voyage back was mainly spent relaxing in the Reef Bar, a lido area that has recently been added to the aft of the vessel. After arrival we went for dinner in the city. A splendid couple of days with a friend I just got to know a whole lot better! Thanks for your company Henrik, see you again some day! 😊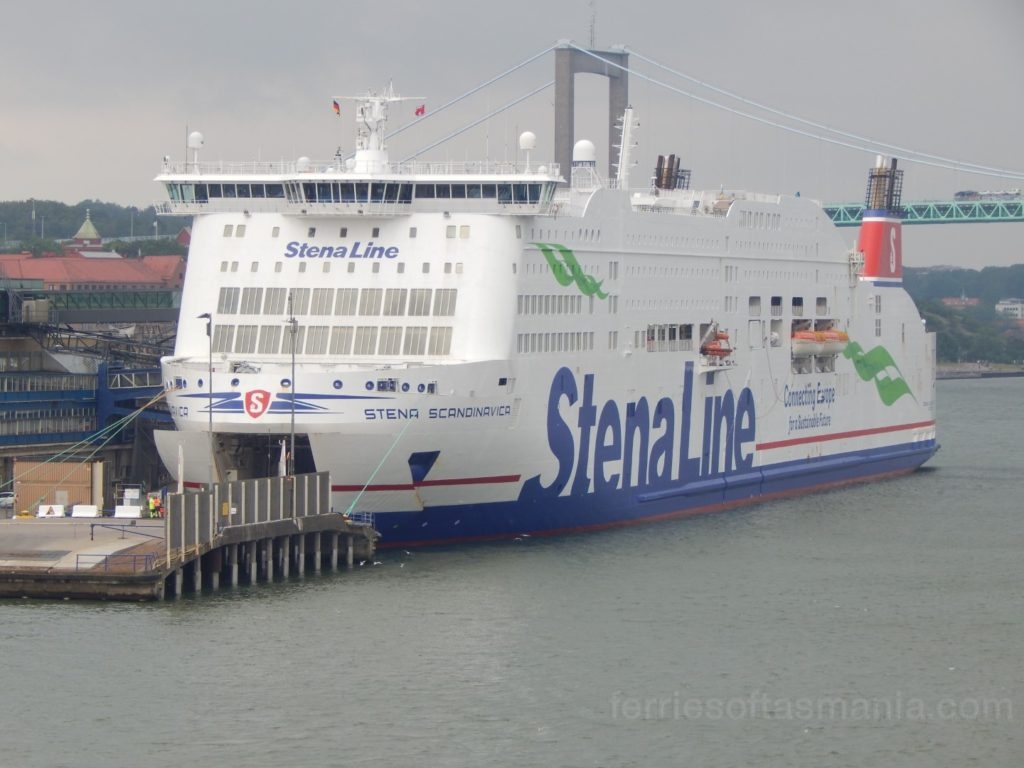 The next morning I set off for Malmo on the train, a city I wanted to check out, as it was once a main ferry port to Germany, with the legendary Gustav Vasa and Nils Dacke of Saga Line, also built at Werft Nobiskrug, Rendsburg where our Abel Tasman was built. Although these vessels are long gone from Malmo it was a place in my mind tied to these vessels. Now days Finnlines sail with Ro/Ro ferries to Germany. It was not a bad city anyway, Henrik tells me it's a bit of a ghetto in the outer areas, but I didn't see that.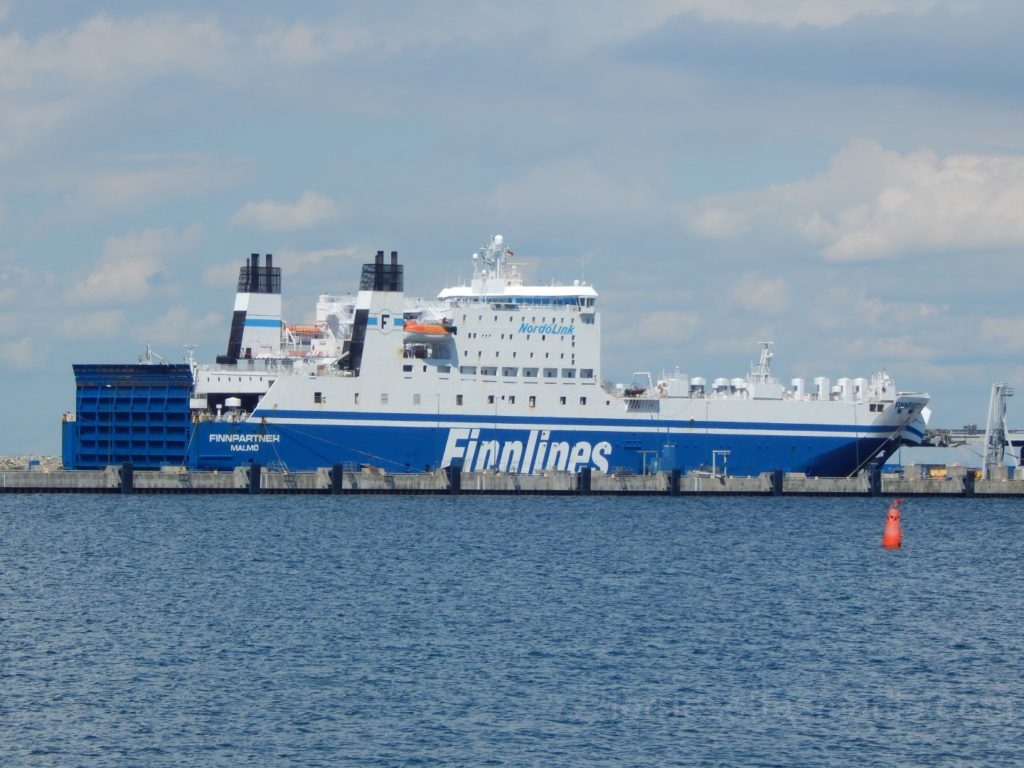 Next day was off to Ystad, in the very south of Sweden to meet up with my Danish friend Jesper to sail with the Skania to Swinoujscie, Poland.
Skania is the Ex Superfast I, sister ship to the Ex Spirit of Tasmania III who was originally Superfast II.
After arriving in Ystad, we hung around the port for a while taking some photos. After, we headed for the terminal to board. Unity Line was a strange company to deal with, as I had to pay by international transfer when I had booked a month or so prior, but all was well and we where able to board. I took a cabin for the day crossing, somewhere to store by bags and have a nap. After departure we explored the ship, it brought back memories of the Spirit of Tasmania III with many similarities still visible. Indeed, this sister is the more original of the pair, as the Ex Spirit of Tasmania III is now with Corsica ferries, have made a lot of changes from the Superfast days.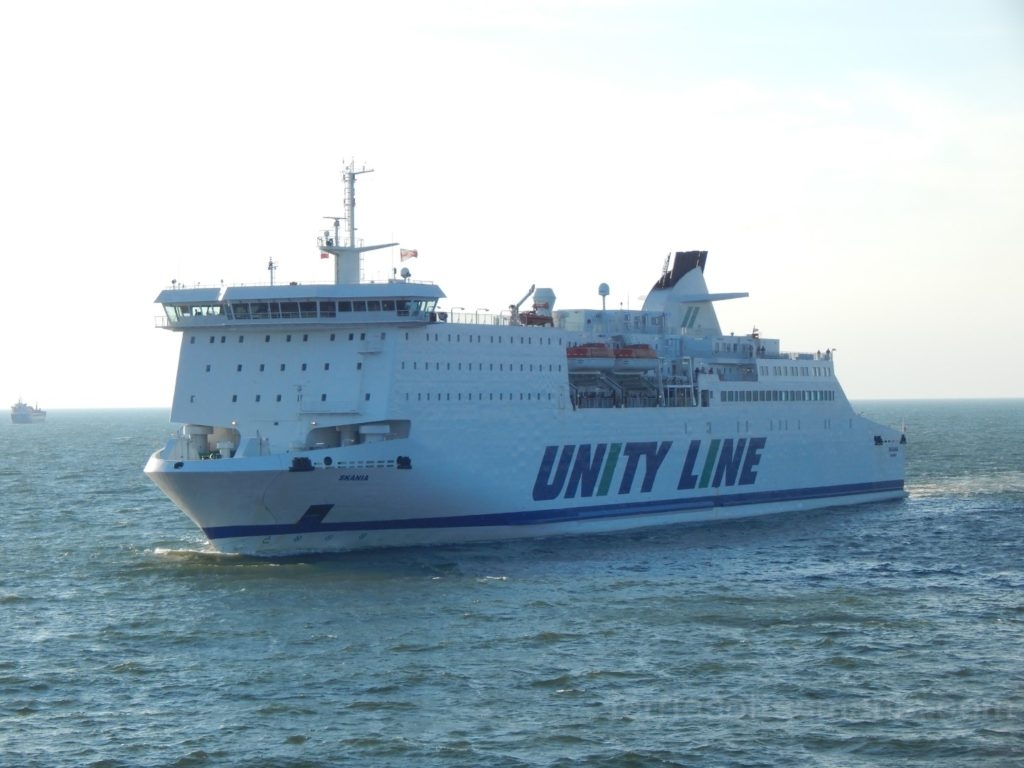 We had lunch in the table service restaurant, mainly because Jesper was doing the trip as a mini cruise, which included the lunch in the ticket here. It was quite nice, and not to badly priced. After doing some more looking around and the usual souvenir purchases, we asked the reception if we may visit the bridge. Unfortunately they said no. As we approached the coast of Poland, my friend Jakub from Gdańsk called to arrange my visit for the next day and to see how we liked the trip. I told him we asked to visit the bridge and they had said no. Within ten minutes he called back and said go quickly to reception permission is granted!!!! So, we went quickly back to reception and were escorted to the bridge! Jakub had called his friend, the captain of Polinia who called the captain of the Skania so we may vist! We were greeted by Captain Jack who we spoke to about his ship for a bit before he started the berthing mauvers.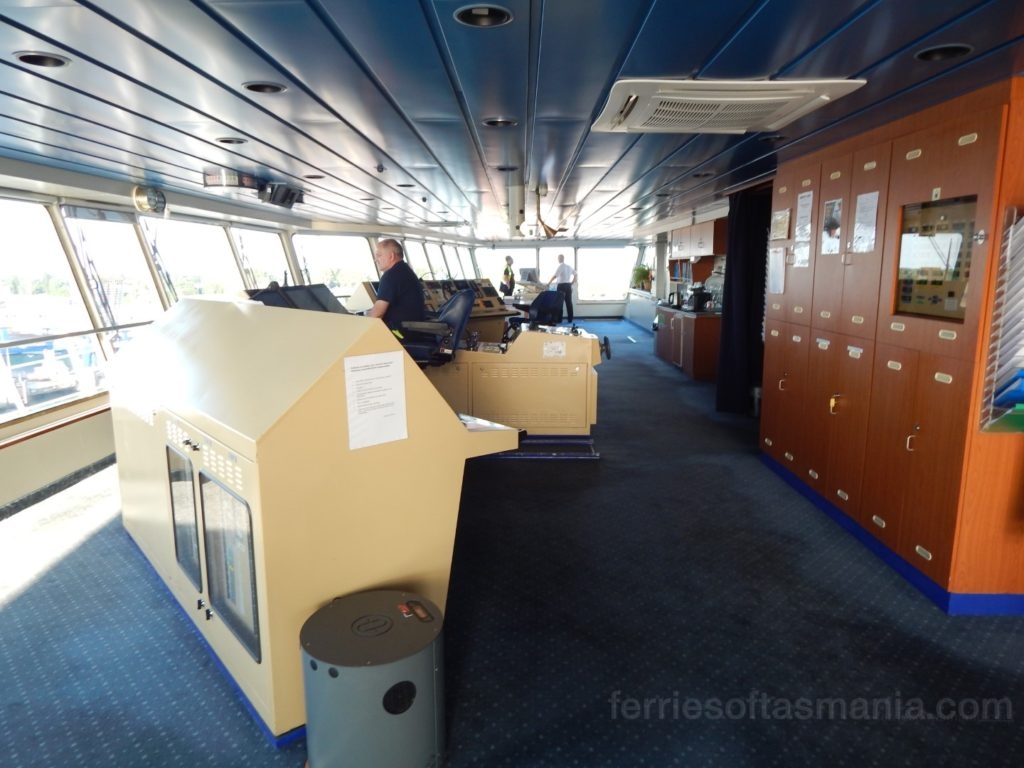 Once alongside in Swinoujscie (Said: Swin-ow-sha) we chatted for quite some time, and discovered he had spent some time in Sydney in his past. He was delighted to learn the sister to his ship had once sailed in and out of Sydney. After discussing my travels until then, he offered us a visit to the engine room! We gladly accepted. By now everyone had disembarked, and cabin cleaning was in full swing for the next departure. Only my bags where still in the cabin and the crew were not aware that was up on the bridge, so they were removing my bags. Captain Jack called them to tell them that my bags were still there. After putting them at reception, we went down to the engine room, a pleasant visit seeing it all down there! After a good tour of the vessel with the Captain he had to go as departure was approaching for the overnight voyage back to Sweden. Jesper and I said our farewells and I headed off, at great confusion to staff as passengers were boarding by now.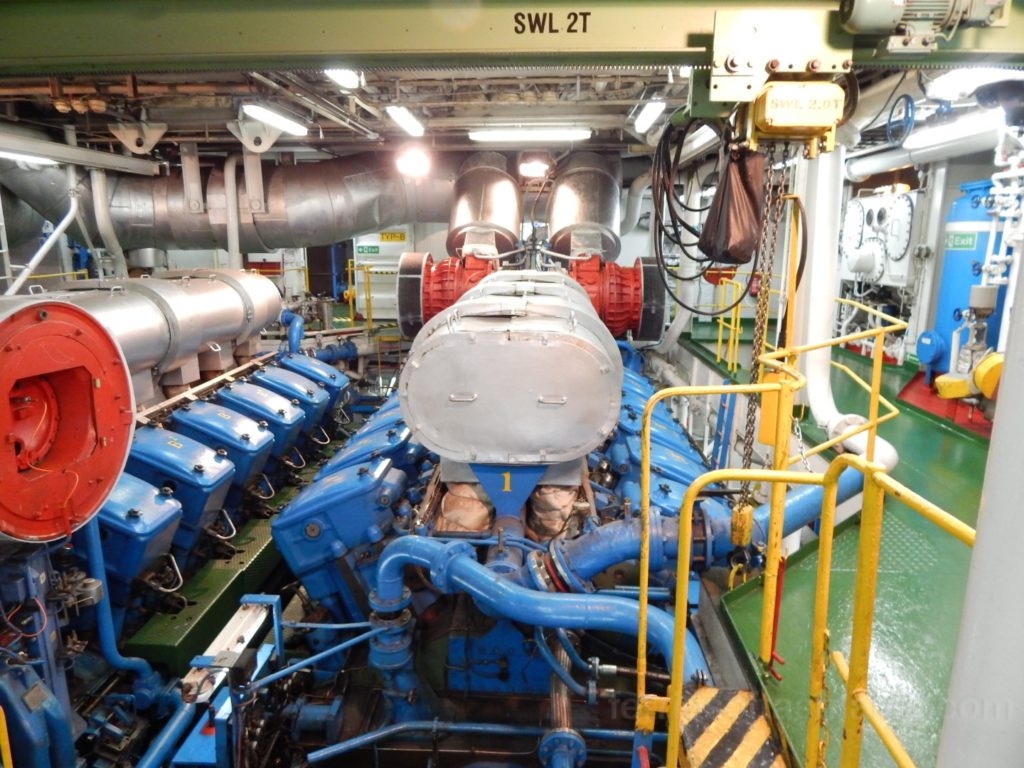 In fact, I had some issues getting out of the terminal as the out doors were all locked, but lucky a security guy saw me and unlocked the doors. Next morning I took a bus to Szczecin (Said Stretch-en) to pick up a hire car and drove 5-6 hours to Gdańsk, where I met up with Jakub within a few minutes of arriving! He took me for a few hours around the local sights and up to Gdynia where we saw the Nova Star of Pol Ferries depart.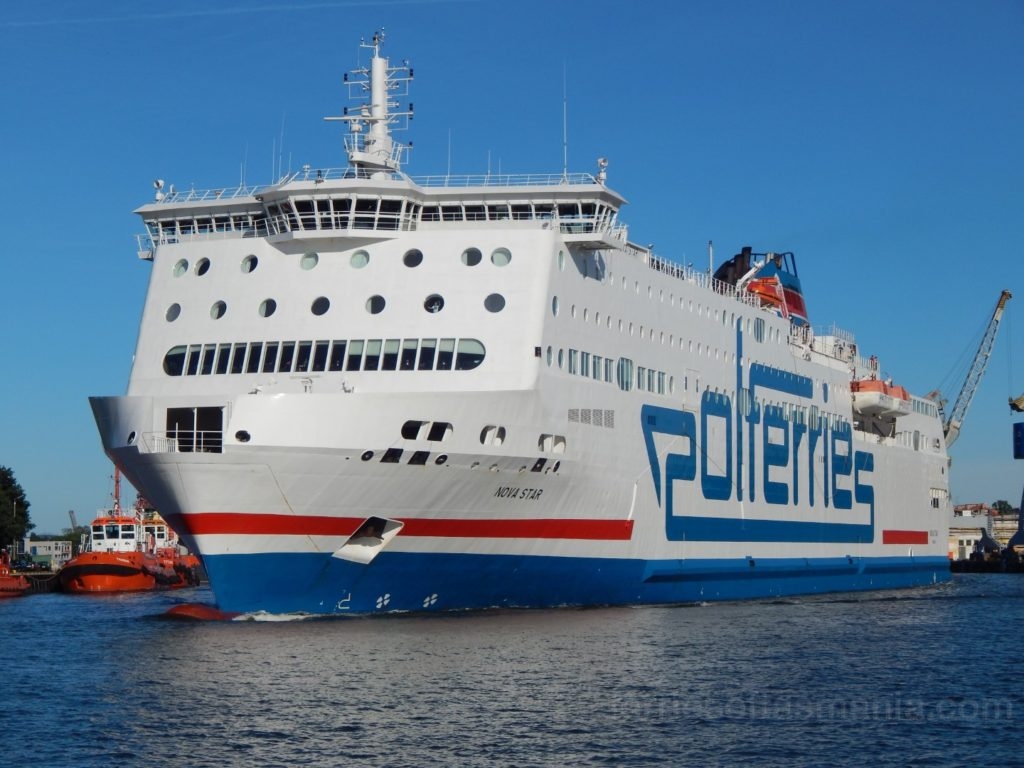 After dinner we photographed the Stena Spirit leaving. After some more driving around, we said our farewells. A really nice guy who was very helpful to me! Many thanks Jakub!!
Next day at the advice of Jackob I took a cruise through the harbour, where it was possible to take some photos of the activities happening around Gdansk. On return to the city I made a visit to the maritime museum and Sołdek, an old polish-built coal carrier. The rest of the day was spent touring around.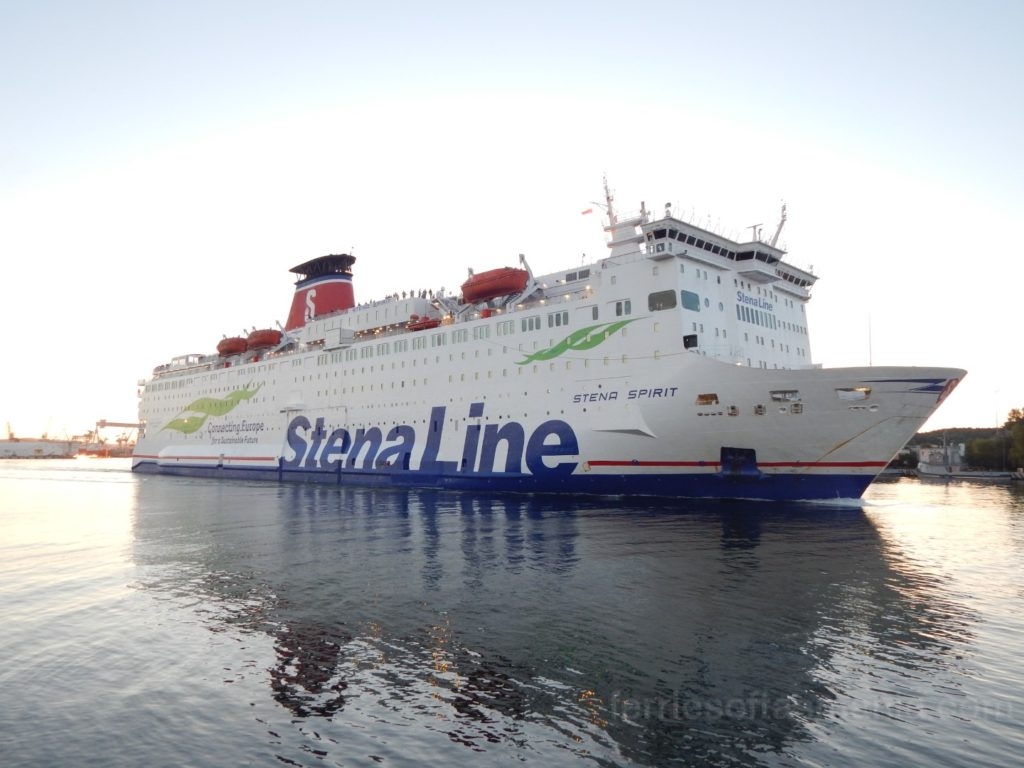 Next day I drove to Warsaw to see the local tourist sights for the next 2 days. The following day I drove the 570km trip from Warsaw to Szczecin, super roads where one can really open up the throttle, can confirm my little Toyota Avensis would do 200km/h! shh. That afternoon after dropping the car off, I joined a little bus back to Swinoujscie where I had to wait to board Nils Dacke to Trelleborg, Sweden. I was escorted onto the ship via the car deck then up to the passenger area, where I found my cabin.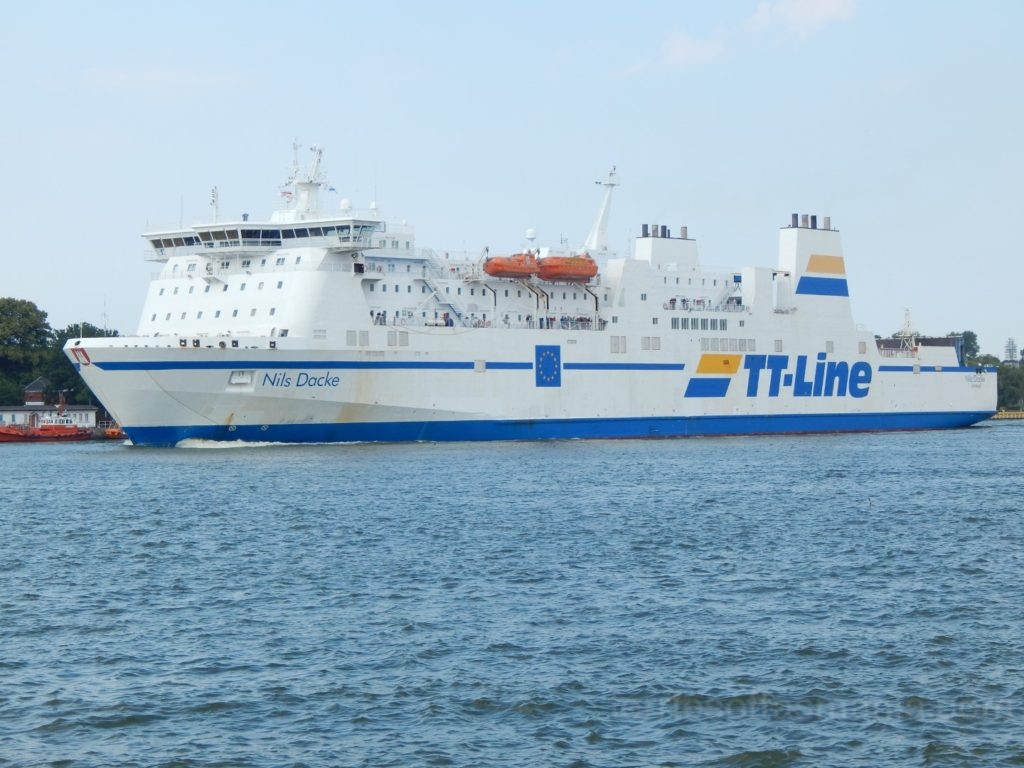 Nils Dacke was built in 1995 at Finnyards, Rauma Finland as Robin Hood, for TT-Line of Germany. Trelleborg- Travemünde line. Ironically her sister was built as Nils Dacke but is now Robin hood.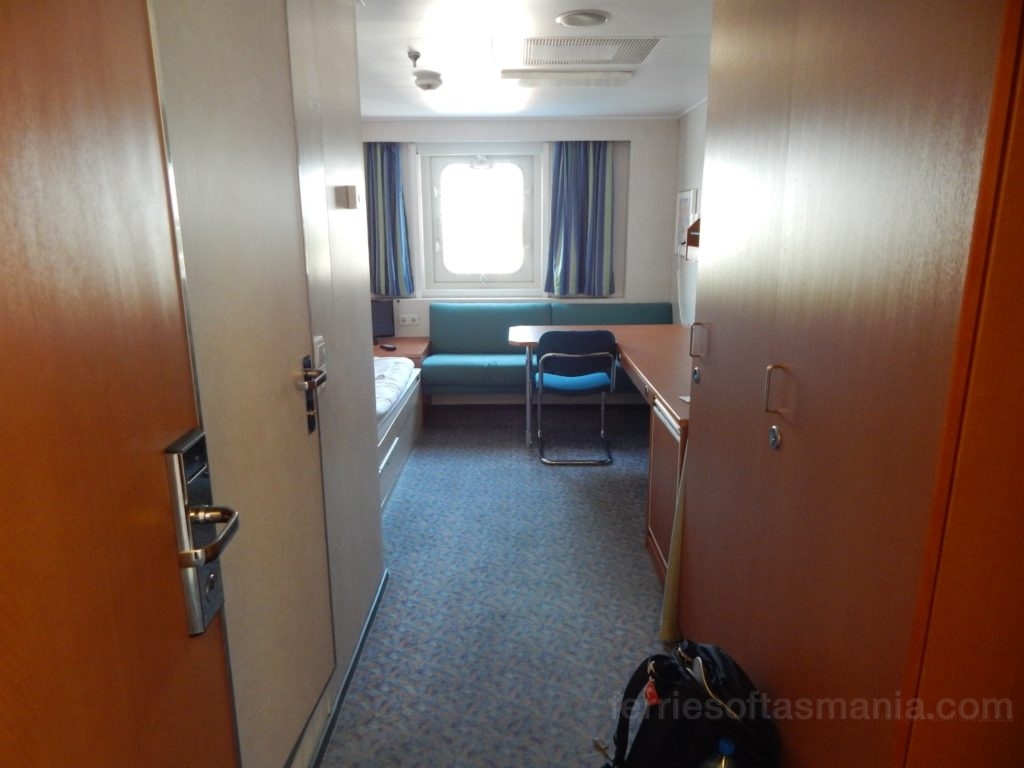 After a nice voyage on Nils Dacke, we arrived around 1AM into Trelleborg, where we were bused to an exit from the port. My hotel was close by. Next day was another ship day, where I met up with another friend, Carsten who runs the Just Ferries YouTube channel and web site where he shows us his films and photos of ferries from all over Europe and other parts of the world. He is also the captain of the Stena Line ferry Mecklenburg-Vorpommern.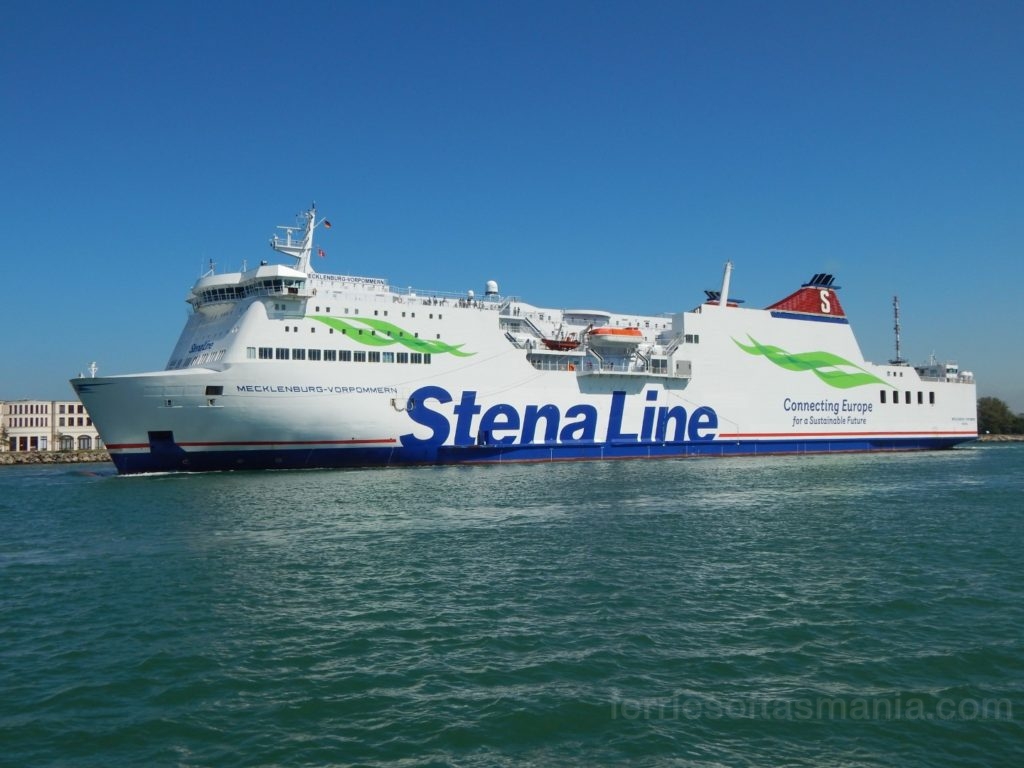 He had invited me to come aboard for a look around. He had organised the harbour bus to come and pick me up and take me to the vessel. The next hour or so he showed me all trough his ship, a real treat!!! He also mentioned I was the furthest travelled to visit his ship. During the afternoon I did some ship spotting in the harbour of Trelleborg, a busy ferry port. It should also be mentioned that Trelleborg was the port that both Tasmanian ferries, Abel Tasman and Spirit of Tasmania sailed to during their German careers.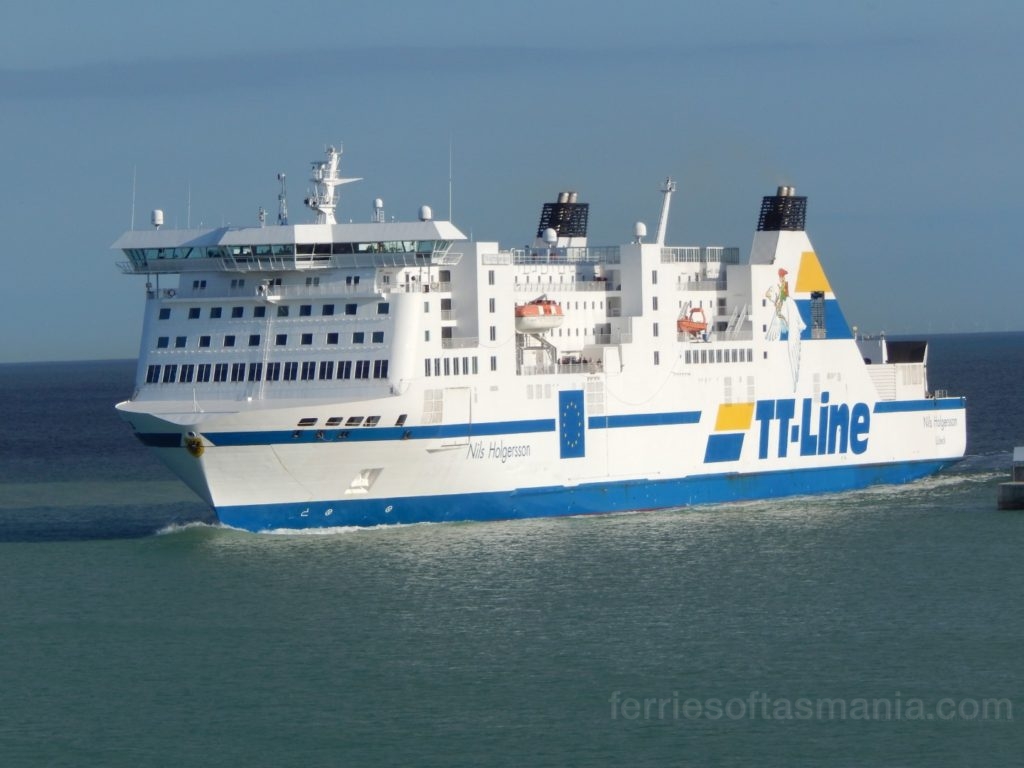 That night I bored the Nils Holgersson of TT-Line to sail to Travemünde. The currant Nils Holgersson is the 6th ferry wear this name for the TT-line, sailing on the Travemünde to Trelleborg route. She was built in 2001 at SSW Bremerhaven Germany, the same yard that had built the Peter Pan of 1986, later known as Spirit of Tasmania and also Superfast I & II, the later being the Spirit of Tasmania III.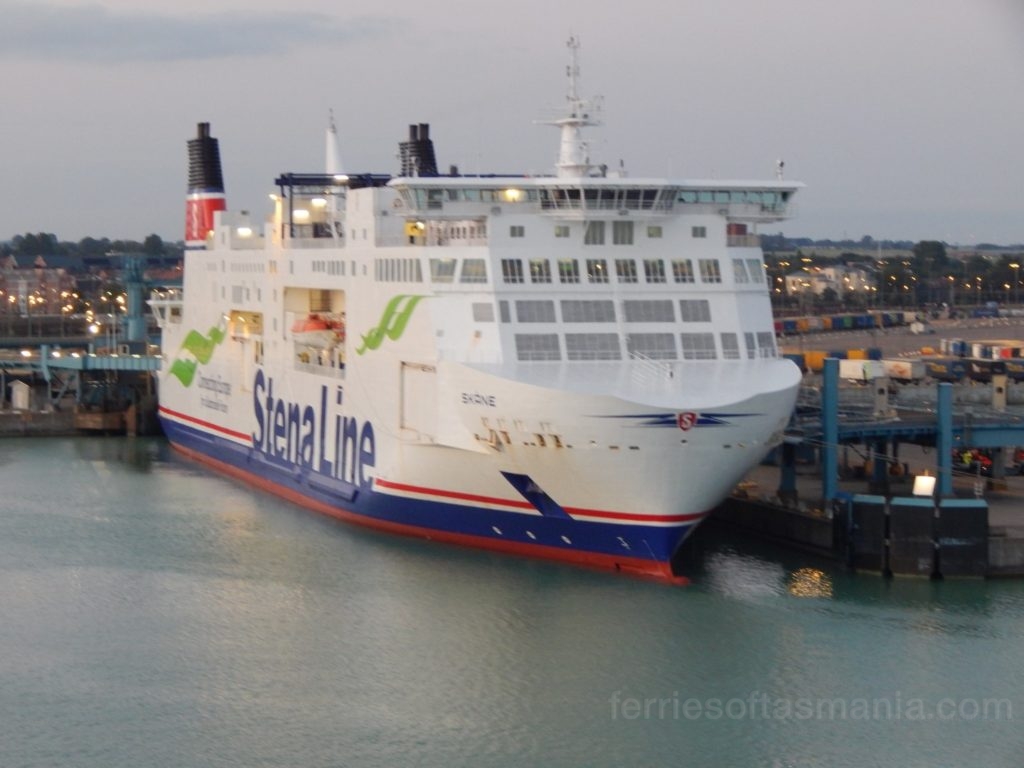 The vessel is well appointed, but noticeably has not undergone any notable refurbishment since being built with the interiors mostly original, but quite nice! With a nice departure from Trelleborg I went inside to explore the vessel and then dinner in the Buffet before heading for bed. Morning arrival in Travemünde after breakfast. Disembarkation then a bus out of the harbour to the small train station to go into Lubeck, where I picked up a hire car to go exploring around Germany… see you in part 3.